Get your hands on the best Minecraft floor designs to spice up your next build!
One of the crucial steps in building in Minecraft is creating floor plans to make your work easier and faster, and end up with intricately designed houses from top to bottom.
The internet offers tons of floor designs, and it can be hard to choose the best one. Nobody wants a boring plain floor, but most players don't have the time to scour through thousands of floor ideas either.
And that's why we're left with mediocre and satisfactory designs.
To solve your dilemma, we compiled 25 of the best Minecraft floor designs to inspire your next build.
Using different types of blocks to create unique patterns ranging from checkered to symmetrical layouts to medieval themes, get ready to be amazed by our list of epic Minecraft floors!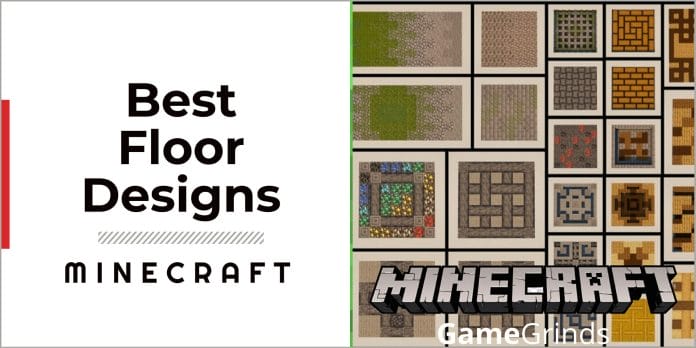 25 Best Minecraft Floor Designs
1. Basalt and Blackstone Floor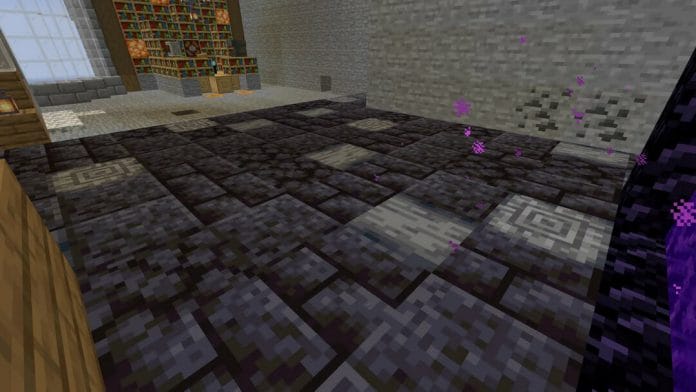 This type of flooring by JCa1i uses basic materials to achieve a nether-style, blacksmith, or ancient effect.
The floor pattern is created with polished blackstone as its center and corner design while polished basalts are placed facing different angles.
2. Gray Concrete Floor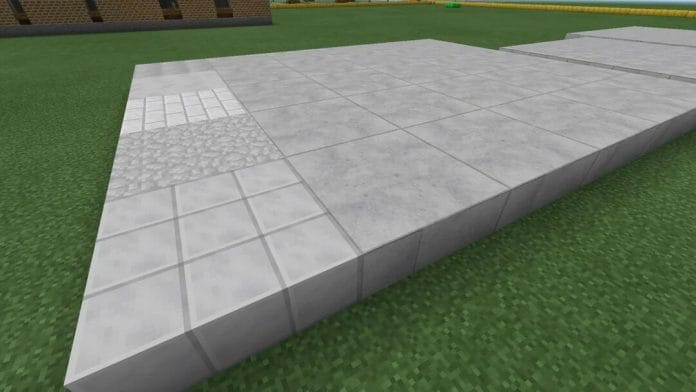 This is one of the unusual modern build floorings, and it is made by StarPlayzMC to match your gray-themed building.
You can pair the gray concrete with the smithing table and place it in alternating patterns to achieve a unique floor texture.
3. Dead Coral Floor
This very unique Minecraft floor design by u_r_mrGay shows how a coral reef can be a perfect material for floor designs.
This idea may be unusual but it can be a nice mood setter for medieval-themed houses or underwater temples.
You can use at least three dead coral blocks to achieve a nice coral texture for your floor
4. Wave Pattern Floor
This symmetrical flooring idea by DomensWraths mainly utilizes polished basalt blocks to achieve complicated patterns in this design.
Creating the wave pattern is tricky as it must be built diagonally.
5. Herringbone Floor Pattern
R_RyanVideos' herringbone pattern uses four different types of blocks, that's why recreating this well-known real-world floor pattern is possible in Minecraft.
Different types of wood blocks are the main components of this design. However, you can also use metals, stones, and other types of blocks with a similar appearance.
6. Natural Floor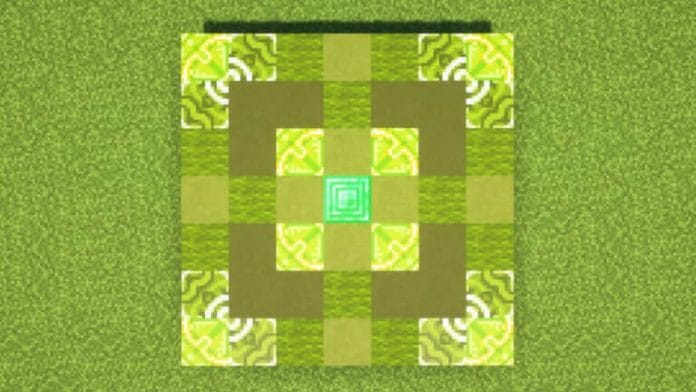 A unique combination of lime and green blocks produces a natural floor design even without the presence of leaves and plant elements.
This design is easy to build at first until the glazed terracotta makes it just a little bit tricky.
7. Ruined Stonebricks Floor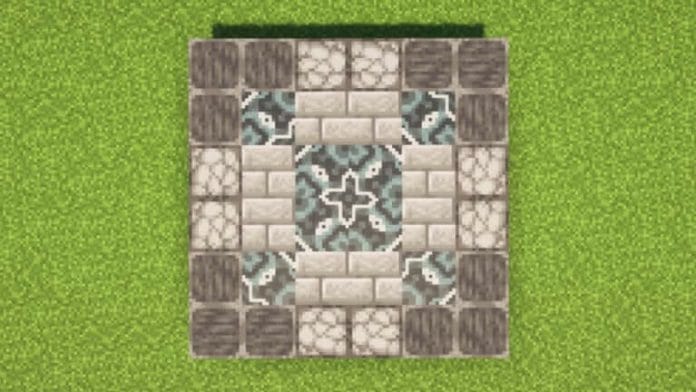 Another rustic medieval-inspired flooring uses stone bricks as the main block.
The symmetrical patterns of the flooring require a special block at the center with surrounding blocks to create a symbol.
This flooring is well-fitted in castles, temples, or ruin builds.
8. Glazed Terracotta Floor
To add vibrancy to your house, this glazed terracotta pattern by XMysteryGamerxx is one of the best options.
Glazed terracotta is a perfect element to achieve a rug or carpet appearance for your floor.
With all the color combinations of these blocks, you can create simple to complicated patterns with colorful effects that will elevate your simple structures.
9. Colored Glass Floor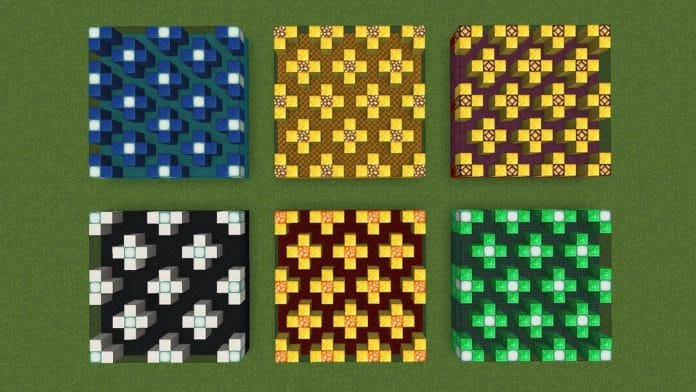 If you want to take your colorful set-up to another level, you might consider trying out this flooring idea by TheFunkuchen.
Stained Glass comes in a wide variety of colors and you can use this to your advantage to customize this best Minecraft floor design to your heart's desire.
10. Palace Floor
Every royal palace requires a royal color and this flooring is the most compatible design that Minecraft players must try.
The combination of yellow colors and flower patterns in the center perfected the royal atmosphere, especially with those dark borders making the bright colors stand out.
Other Lists:
11. Polished Blackstones and Granite Floor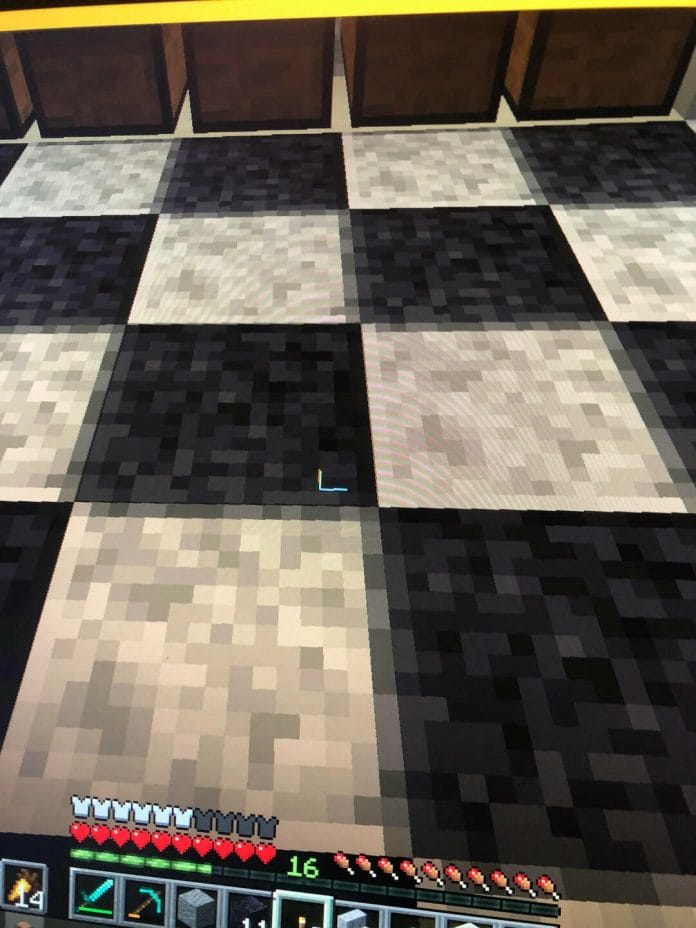 If you like checkerboard flooring, this floor design by adamnomb3405 is something you should try.
It uses two contrasting blocks, which are a combination of polished blackstone and graphite.
12. Copper Floor
For industrial and modern builds, a floor made out of copper is a perfect idea.
For this design, you can create diagonal lines using different copper blocks such as cut copper, exposed cut copper, weathered cut copper, and oxidized cut copper.
With all these copper elements, this flooring is considered to be the most expensive flooring in Minecraft.
13. Blast Furnace Floor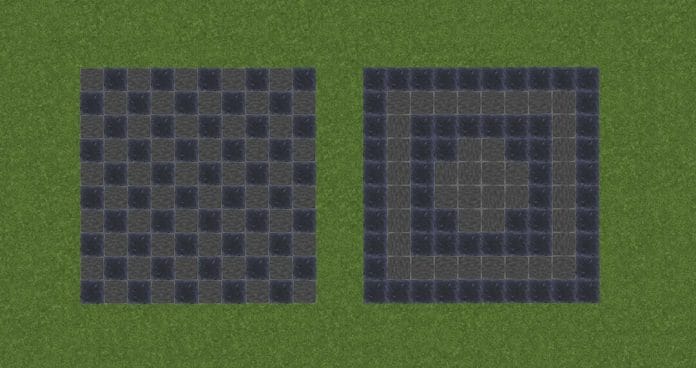 Blast furnaces are the most suitable element for your industrial and medieval builds.
The natural borders of the furnace tops enable the blocks to be bound together to create unique patterns.
14. Wool Carpet
Thruston studios' flooring design works effectively for rooms that require a light atmosphere, such as bedrooms or living rooms, as it gives more depth to the area.
Wool can be used plainly or as a monochromatic carpet, depending on the look you are going for.
This is a perfect choice if you are into modern themes that utilize colors aside from the typical gray, black, and white.
15. Entwined Wooden Floor
Another hardy flooring design that utilizes several wood patterns to complement rustic and medieval builds.
The combination of colors for this design makes your floor even more detailed.
However, although the materials are simply spruce and oak logs, placing these logs and barrels in their places are the trickiest.
16. Parquetry Floor
Wood is one of the most common elements for medieval-themed builds.
The design follows a basket pattern of striped woods that cross each other and wooden stripes angled upwards.
Wooden blocks are the main components of this design, giving you a variety of choices to fit your theme.
17. Sticky Glowing Floor
If you are into fairy and forest builds, a glowing floor is the perfect design.
The patterns for this design require expensive materials such as shroom light in a crossing pattern surrounded by glow stones, materials that can be found in Nether.
But what makes it really glow is the honeycomb block, although it can be hard to obtain.
18. Blue Ice Floor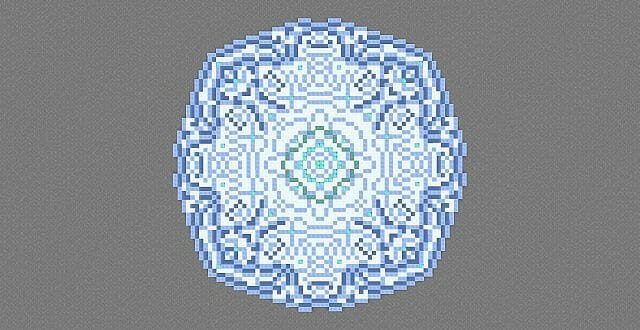 A combination of quartz pillars and blue ice creates a unique look for your designs.
Omega404's flooring showcases how unusual combinations can transform plain and boring designs into creative patterns.
19. Bone Block Floor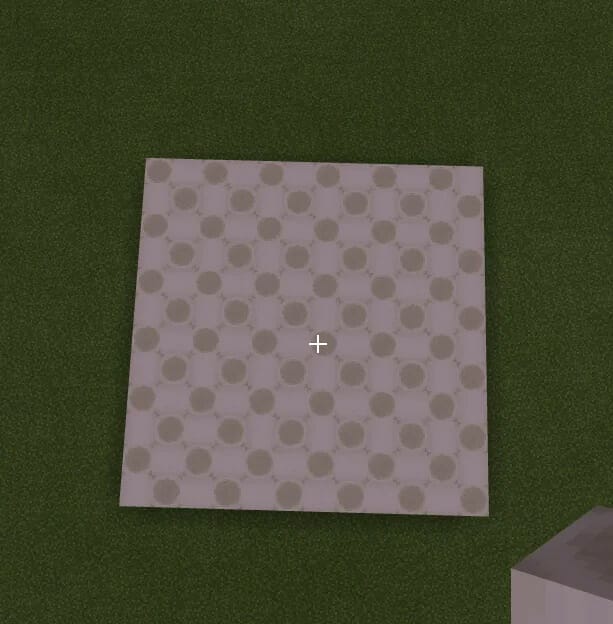 For an extraordinary touch to your house, why not try this flooring idea which is made out of bone blocks?
The pattern can be made by simply placing the bone blocks alternately showing their top and side parts.
It creates this illusion that your floor has craters or holes when viewed from above.
20. Quartz Smoothness
Combining regular blocks of quartz and smooth quartz enables you to create admirable floor patterns that can improve your builds.
This idea uses blocks of quarts alternately lined in a 1×3 pattern. The blocks' rough and smooth surface created a pattern ideal for modern builds.
21. Construction Floor
This flooring is mostly found in small shops like fish shops or storage. JokerTheOger's design is heavily detailed due to several combinations of patterns for a steady structure.
For each pattern, you are required to collect hard-to-mass-produce materials such as cobblestones, wooden planks, iron, redstone, and honeycomb blocks for the beehive pattern.
22. Nether Hall Floor
This flooring idea is perfect for trying a symmetrical pattern for your nether or creepy builds.
To achieve the symmetrical pattern, the center of a nether hall floor should be a special block surrounded by the nether wart block, crimson nylium, black glazed terracotta, and chiseled polished blackstone.
For the corners, you need to use red nether bricks.
23. Shulker Box Floor
Thinking outside the box is sometimes necessary to build a unique design.
This idea by SlayCC is perfect if you are looking for a floor design that will match your blue-themed builds.
The playful combination of blue, cyan, and light blue shulker boxes is something you might want to try building.
24. Varied Stone Patterns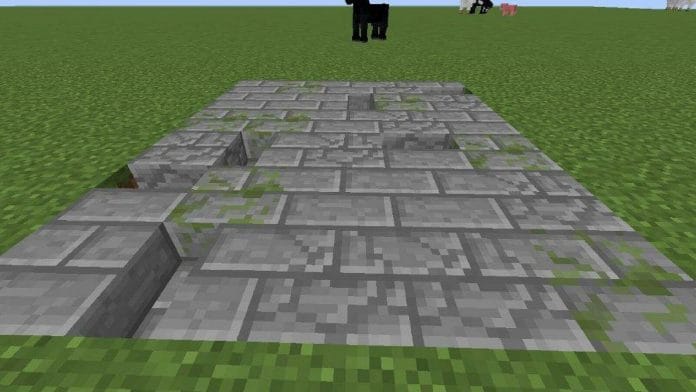 Stone bricks and cobblestones are the main components if you want to achieve classic rugged and rustic stone flooring.
This design is perfect for outdoor areas or castle floorings. Although stone elements are used for many years, the elegant appeal of this design never fails to bring out the best in every build.
25. Quartz and Blackstone Combo Floor
A perfect combination of gray and white for modern builds can be successfully made using polished quartz and black stones.
This combination is a perfect floor design for bedrooms with a black-and-white theme. Lexi Laird shows how this combination is made possible by following simple patterns.
Conclusion
Now you are equipped with the best Minecraft floor designs for your next build. With a wide array of designs and themes to choose from, you can surely bring that dream house to life.
Say goodbye to plain and boring floors and try out these awesome patterns and innovations!
You can always add your own magic touch and personalize these designs to make them your own.
If you're looking for more Minecraft lists, tutorials, guides, tips, and tricks like this one, you can always check out our Minecraft section.
Don't forget to ask any questions you might have in the comments section below.