Want to take your game's graphics to the next level? Here are the best and most realistic Minecraft texture packs of 2023.
Despite Minecraft's pixelated and simplistic blocky appearance, it is infamous for offering one of the best gaming experiences. Even though Minecraft's aesthetics can be appealing, some gamers desire to elevate Minecraft to a higher level by seeking out a somewhat more realistic gaming experience.
Hence, some developers set out on a quest to develop realistic Minecraft texture packs to provide players with a fresh, new, and improved experience with the game's original block-based setting. Minecraft texture packs are add-ons or downloadable content that alter the game's vanilla textures, giving it a contemporary atmosphere and appearance for a new and more unique look.
Some Minecraft texture packs are more compact and centered on particular features, while others are meant to provide players with a fresh experience by transforming the game's entire aesthetic. Last year, Minecraft texture packs became available.
What Are Minecraft Texture Packs?
Gamers can customize their existing Minecraft world by adding new textures using texture packs. These are enhancements that take the place of the game's default textures. Due to the variety of forms and kinds accessible, there are many choices for players of Minecraft.
They can also be termed "block files," because they alter any components of your game that can be visible, such as objects, building materials, and mobs, or in other words, blocks.
As was already mentioned, a few texture packs are smaller and much more narrowly focused, while others radically alter the appearance and atmosphere of your game.
5 Most Realistic Minecraft Texture Packs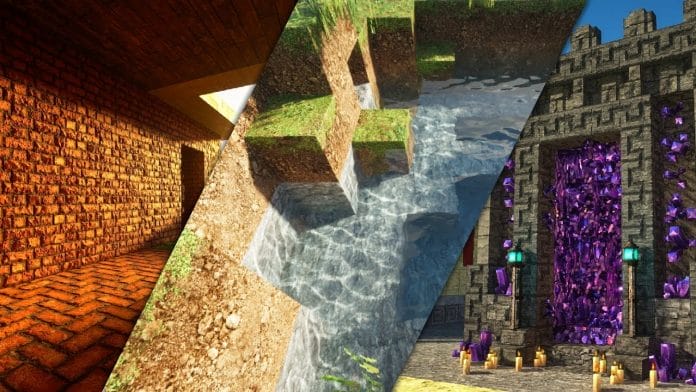 Here are the lists of the Top 5 Realistic Minecraft Texture Packs that you may use to bring your Minecraft gaming experience to the next level.
1. Clarity
This pack used a resolution of only 32×32 and was adequately constructed. Interestingly, you may still use this pack without any trouble if your device has a low-end system.
Your buildings will appear lavish and refined when using the Clarity texture pack for Minecraft. The realistic sky backdrop is also part of this pack and works best when combined with OptiFine. For those who prefer to play with clarity and focus, this setup is ideal.
2. Depixel
Depixel is one of the most commonly used texture packs for Minecraft. Schmueles' Depixel heightens the game's realism while preserving its default graphics.
It's because this pack fuses a realistic sense with Minecraft's default block designs. Depixel, originally known as Default 32×32, maintains the iconic blocks that players love while trimming some of the unnecessary pixels from their graphics and maximizing their resolution.
It is by no means the most realistic texture pack, although some gamers prefer the game's standard graphics and do not seek ultra-photorealism.
3. Amberstone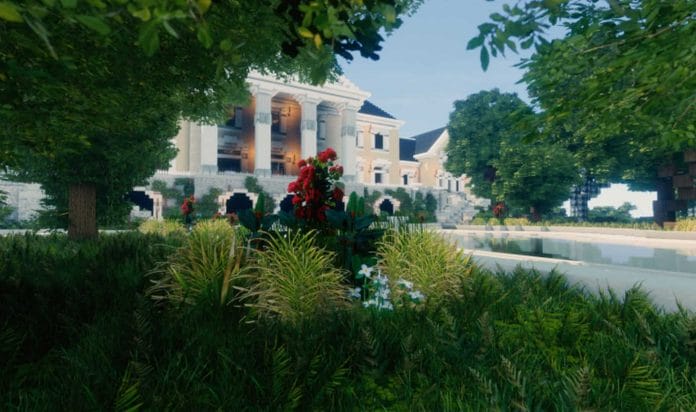 In addition to being one of the finest texture packs available in the game, Amberstone is definitely the most commonly used texture pack in Minecraft. This pack includes over 700 different 3D models as well as a ton of exquisite textures.
But if you're thinking about using this bundle, your gaming system needs to be of a high enough caliber.
4. Epic Adventures
This will serve as an excellent starting point for your journey if you're just getting familiar with Minecraft and its textures.
It's because Epic Adventures stays fairly true to the original Minecraft we enjoy.
You'll notice that the pack has seen frequent updates since it was first produced in 2017, making each new edition even better.
5. NAPP
The NAPP texture pack is among the most realistic ones that may be used in video games. By using photorealism, this pack radically flips the game's concept.
With novel textures incorporated to make it more lifelike, every element of the game is completely revamped. The 3D effect on each element gives the game a unique appearance.
Conclusion
With the most realistic Minecraft packs on this list, the depth of detail and visual effects that come with them will stun you. Vanilla is indeed entertaining, and there are endless possibilities. But we can't deny the fact that it is lacking in the graphical fidelity department.
More related Minecraft guides:
But with these realistic Minecraft texture packs, we're sure that the improvements will impress you, even the critics.
GameGrinds is a gold mine when it comes to Minecraft and other gaming stuff. If you have questions or topics you want us to feature, feel free to comment down below.