Are you looking for something fun and lighthearted? Well, here are cute Minecraft mods that will surely bring a smile to your face.
The gameplay in Minecraft is quite difficult and often dangerous. From zombies to wild beasts and a terrifying dragon, Minecraft is filled with all sorts of scary mobs. It's a virtual world with loads of monsters, but nonetheless, it's also packed with adorable creatures!
If you want something more pleasing, relaxing, and child-friendly, then these cute Minecraft mods will definitely give you brighter and more adorable gameplay where things can be low-stakes, less intimidating, and will allow you to just enjoy a vast peaceful world all to yourself.
10 Cute Minecraft Mods to Download in 2023
1. Cute Villagers Mod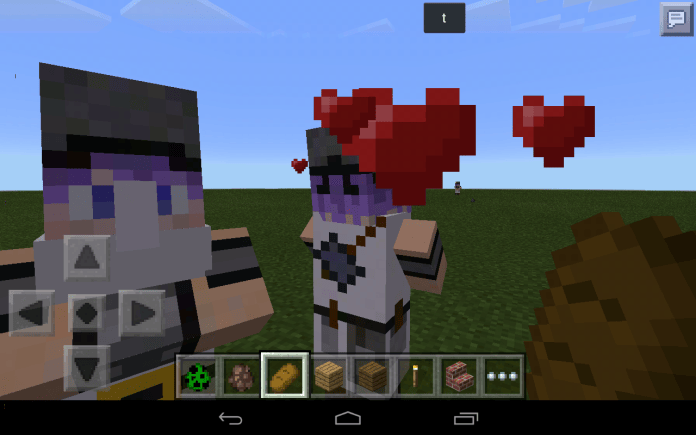 The charming villager is a new mob that is included in the game by the cute villager mod. They are wild monsters that appear throughout the game at random locations. It symbolizes wolves quite a bit because you can make friends with them and train them.
2. Cute Mob Models Add-On
Ever wished that the mobs in Minecraft transformed into anime girls? If that is so, this is it. Every creature in Minecraft, with the exception of fireflies in The Wild Update, is transformed by this add-on into an anime female from the Cute Mob Models/Mob Talker Series.
3. Cute Pink Hearts Pack!
Have you ever desired to possess something that required your life's protection? Something that warrants taking a hit? If so, this mod is perfect for you! If you don't want to lose them, you must defend the beautiful hearts you have in this pack with your life!
4. Dragons of the Third Age: The Cute Wyvern and Deadly Mushrooms
Welcome to Part Seven of the Ten Keys of the Quest in the Third Age of Dragons. Defend the sixth Dragon Island, which is home to your very own Cute Wyvern, by fighting your way back up the chain of Dragon Islands.
5. Raccoons Add-On!
They are small, sweet animals who cause no harm. They spawn 21% in woods and 34% in forests, and they're adorable! Simply don't let them into your house because they are unruly and regrettably untamable.
6. DomesticPets – Capybara Mod Update
Domestic Pets is a fantastic, all-inclusive add-on that makes your Minecraft worlds even more enjoyable.
More than 13 different domestic animal species are currently available for you to use in your game settings, along with more than 80 different textures and model modifications.
7. yCreatures Savanna – Savanna Secrets Update
yCreatures is a fantastic, all-inclusive add-on that makes your Minecraft worlds even more interesting! This add-on adds a number of new animals to your game, some friendly and some not so much.
All of the animals are amazing and a ton of fun, with different types of animation, behavior, models, and textures.
8. Kawaii Items
Please enable Experimental gameplay 3 and cheats as this add-on provides 28 + 2 wallpapers, anime-themed cuisine, or retro-themed food to your game.
This add-on is survival-friendly, but you still need to play experimentally. The reason is that there are crafting recipes for it. To get all the items, type down "/function cupidnora kawaii items" (/give also works).
9. Dolphin Trainer Add-on
The dolphins can now perform amazing creative jumps by themselves, even at will! The dolphins can be interacted with in a variety of ways by the player.
You can also simply observe these amazing critters; their ecology and behaviors are lovely!
10. Cuter Vanilla Animal Resource Pack
This resource pack might appeal to you if you love vanilla Minecraft's animal models and textures. Each animal now has a new model and texture thanks to this resource pack, yet they all continue to behave normally.
Pandas, spiders, bees, llamas, horses, parrots, a choice of cockatoo, wolves, and both types of foxes, cows, chickens, mooshrooms, rabbits, cats, sheep, pigs, and mounted pigs are now included.
Conclusion
Those are the hottest cute Minecraft mods that you should download this 2023. These cute items will surely brighten up your Minecraft day and put a smile on your face.
With all the survival action tiring you out, perhaps it's time to try something new and go for a change of pace.
What about you? Do you have any cute Minecraft mods that you favor? Comment them down below so we can also check it out!