Survive for as long as you can with friends. Is 7 Days to Die cross-platform? Find out in this article.
7 Days to Die can be best described as Minecraft with intense gravity. Though the horror genre in games is not something new, 7 Days to Die is a unique blend of the unforgiving challenges of a post-apocalyptic world with the thrill of crafting, exploration, and strategic combat.
Because of this, 7DTD earned a huge following across various gaming platforms. It's definitely one of the most fun zombie games to play with friends.
That's why players have been asking the question; "Is 7 Days to Die cross-platform?"
This game-changing feature has taken multiplayer games to a whole new level of interaction and freedom.
But if you are not familiar with cross-platform play, you can check out our article "What Is Cross-platform In Gaming?".
With that being said, let's take a closer look at 7DTD.
A Quick Intro to 7 Days to Die
7 Days to Die is an open-world survival-horror video game with the unique touch of first-person shooter, survival horror, tower defense, and role-playing games.
This game will take you to Navezgane overrun by the horrifying undead. Of course, everyone loves the first-person shooting action as you blast off the heads of these zombies.
But what makes this one of the best zombie apocalypse experiences is the added layer of realism and creativity.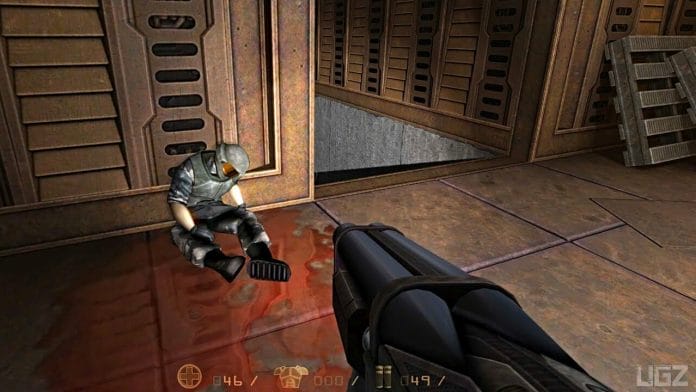 With over 500 recipes at your disposal, you can create weapons, clothing, armor, tools, vehicles, and much more.
You can also access a staggering selection of over 800 in-game items, coupled with more than 1,300 unique building blocks. 7DTD lets you unleash your imagination with a wide range of customizability options.
Building your fortress is a crucial aspect of survival. Construct a stronghold and fortify it with an arsenal of traps, electric power, auto-turrets, automated doors, gadgets, and defensive positions.
Never take your base's design for granted, as structural damage and poor building design can have severe consequences because of the game's destructibility system.
This allows buildings and terrain formations to collapse under their own weight, adding a realistic layer of tension to your survival strategies.
7 Days to Die is available on the following platforms:
Linux
Microsoft Windows
Mac OS X
PlayStation 4
Xbox One
Excited to tell your friends about this game? But first, is 7 Days to Die cross-platform? Let's find out.
Is 7 Days to Die Cross-platform?
Yes. 7 Days to Die has limited cross-platform features. Cross-platform gaming is available for the console versions (PlayStation, Xbox), but not for PC.
Players from the PS4 can play with Xbox One players. However, if you're on the PC, crossplay is not available for you.
Is 7 Days to Die Cross-platform Between Xbox One and PS4?
Yes. 7 Days to Die does have cross-platform play for the Xbox One and PS4. Console players will be glad to know that they can enjoy the game with their friends no matter what console they are using.
Is 7 Days to Die Cross-platform Between PC and PS4?
No. Sadly, crossplay is not available for the PC and PS4/PS5 consoles. Players from the PlayStation cannot join their friends on the PC to play 7DTD together.
This means that you need to be on the same platform to play together. PS4 players can only play with Xbox One players.
Is 7 Days to Die Cross-platform Between PC and Xbox One?
Still, no. 7 Days to Die is not cross-platform between PC and Xbox One. Even though they are both Microsoft devices, players from the Xbox One and PC won't be able to play the game together. Xbox One players can only crossplay with PS5 players.
Is 7 Days to Die Cross-progression?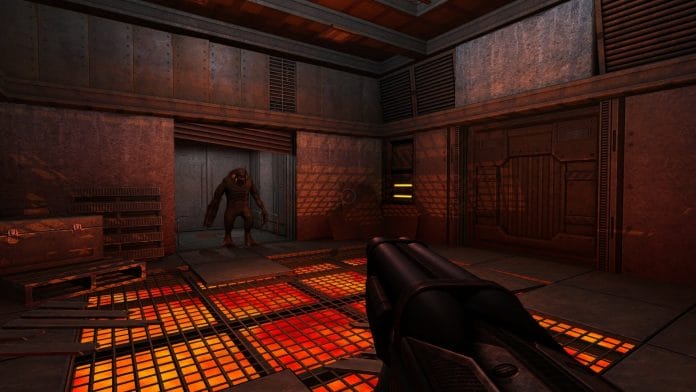 No. 7 Days to Die is not cross-progression. This means that your progress or items from cross-platform games will not be saved to your actual game data.
Cross-progression functionality allows you to carry over your data across different devices and platforms. Sadly, it is not available for 7DTD.
Will 7 Days to Die be Cross-platform in the future?
The game has been around since 2013, but cross-platform gaming for the PC remains a big question to this day.
The game's console version hasn't received any updates since 2017, so the chances of the PC getting cross-platform play are slim.
Related Articles:
Conclusion
7 Days to Die has cross-platform play but is limited only to the Xbox One and PS4, and it seems that it will stay that way.
Who knows what the developers have in store? Let's just hope that future updates will add fresh contents for players to enjoy.
Meanwhile, if you're looking for a specific game, you can check out our cross-platform section or comment down below the title you want us to cover next.