Those who are afraid of nightmares won't be able to enjoy the breathtaking and bloody gameplay of Dying Light. This title is a survival horror game with visuals and background music that can make you scream and increase your adrenaline. So, most players are asking, is Dying Light cross-platform?
This feature is almost a requirement nowadays, but if you haven't heard the term "cross-platform," then read this article to learn everything you need to know about cross-platform gaming: What Is Cross-platform In Gaming?
A Quick Intro to Dying Light
Dying Light chronicles a place infested by a virus that turns people into zombies that spread in the city of Harran and an undercover agent named Kyle Crane. A very realistic and bloody-minded game set in a world much like ours.
The gory gameplay leaves the faint of heart terrified and is a delight for horror lovers because of the constantly interactive entertainment and adventurous and realistically designed gameplay.
The city is full of unbelievably disgusting and restless zombies who are active at night and are dangerous and harmful creatures craving human flesh. Dying Light agents are brutally killing the zombies with no hesitation.
The game provides features for the players, such as great characters and deadly equipment to kill the zombies. The player needs to survive by scavenging for loots and resources and then using your wits and fighting abilities to wipe out the infected.
Dying Light was developed by Techland and was released in 2015. It can be played on multiple platforms, including the following:
PC
PlayStation 4
Xbox One
macOS
Nintendo Switch
PlayStation 5
Xbox Series X/S
Dying Light lets players team up in a thrilling co-op mode. That's why many gamers have been debating, is Dying Light cross-platform?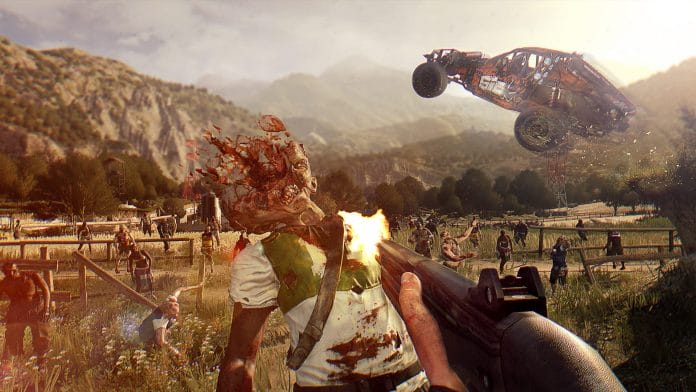 Is Dying Light Cross-platform in 2023?
No. Dying Light does not support cross-platform play. As a result, you will be unable to connect to friends with different platforms, including the Xbox, PlayStation, PC, and all others. This is a significant drawback because gamers always want to play games with their friends regardless of the platform they are currently using.
Is Dying Light Cross-platform PC and PS4/PS5?
Sadly, no. Dying Light is not cross-platform between these two devices. This implies that players from the PC won't be able to play the game with those on the PS4/PS5 and vice-versa.
Is Dying Light Cross-platform PC and Xbox?
No. Microsoft's gaming platforms are not cross-play compatible with each other. This means that PC and Xbox players won't be able to hop into a lobby and play Dying Light together.
Is Dying Light Cross-platform PS4 and Xbox One?
No. Dying Light is not a cross-platform game for Xbox One and PlayStation 4. This means that you cannot play Dying Light with a friend who has an Xbox One if you are using a PS4 to play the game.
Is Dying Light Cross-platform Nintendo Switch and PC?
No. Dying Light is not cross-platform between the PC and Switch. This is due to the huge difference in gameplay and mechanics. So no online play for these two devices together.
Conclusion
It's really disappointing that a thrilling game like Dying Light doesn't have cross-platform support. With no PS4 Pro version yet, you can safely assume it will never have cross-platform any time soon.
It's a shame since gamers always want to play with their friends no matter what platform they are on. Nevertheless, you can still enjoy the game with those with the same brand of consoles as you, even though they have a different generation.
So PS4 to PS5 gameplay is supported, and the same goes for Xbox One and Xbox Series X/S. What about your favorite game? Is it cross-platform yet? Check out our cross-platform section to find out.