Out of all the speed simulators out there, Speed City is arguably the most successful of the bunch, and its fanbase speaks for itself.
If you are looking for a new Roblox game to put some of your time into, then be sure to check out our collection of Speed City codes to get you started right.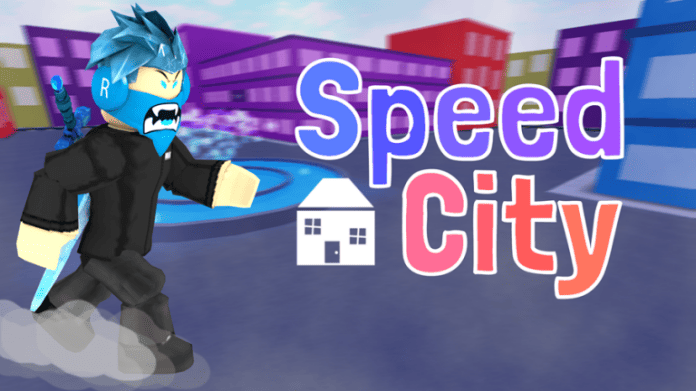 If you haven't heard of Speed City yet, then you've probably heard of Speed Simulator, as they are basically made by the same developer — along with other contributors, of course.
Whether you're looking for a fun racing game or you're simply looking to kill time, Speed City is here to keep you entertained.
Be sure to check out these other game codes:
What is Speed City?
Speed City is a racing game and speed simulator combined into one neat package. Basically, the more steps you make in-game, the faster you become.
Created by a Roblox user named Meltedway, the game offers a variety of trails for players to compete in. Each trail has its own set of multipliers to boost your character even more.
Key Features
Constant updates
Constant map changes
Ghosts Trails, Happy King Trails, and more
Dupe Fixes
Are you interested in becoming part of the Speed City family? Then be sure to take advantage of the Speed City codes we have down below.
Don't know how to activate them? Don't worry, and we'll walk you through it.
Speed City Codes List
If you're looking for a great way to get started on Speed City, then collecting and activating game codes is the way to go. Fortunately for you, we have collected all the active codes available in-game today.
Now that you know where to go, it's now time to get your fingers busy and activate the game codes we have in store for you.
Active Codes
These codes are working and redeemable:
noobsquad—Redeem for JamesthenoobKing Trail (New)
Christmas—Redeem for Holiday Crate
trillion—Redeem for Daddeemike603 Trail
Galaxy—Redeem for Purple Trail
3000speed—Redeem for Money Trail
3hours—Redeem for Gear Trail
SimulatorGame—Redeem for Simulator Game Trail
TofuuTurtle—Redeem for Mini Me Trail
Testing—Redeem for Testing Trail
OldGame—Redeem for Speed Simulator Trail
EliteCity—Redeem for House Trail
Portal—Redeem for Bubble Trouble Trail
Christmas—Redeem for Holiday Crate Trail
Expired Codes
These codes are no longer working:
ghostly—Redeem for Free Trail
billionv—Redeem for Shadanway Trail
spooky—Redeem for Ghost Trail
Pro-Tip: If you want to get codes the minute it comes out, then be sure to check out Speed City's discord channel for the latest updates and upcoming releases!
How to Redeem Speed City Codes?
Unlike the other game codes we featured, Speed City has a rather different approach when it comes to unlocking codes.
Instead of a Twitter icon linking to the code entry box, you will have to actually head over to the Redeem Code building. Let's walk you through it.
Step 1
Launch Roblox and head to Speed City
Step 2
Once the game has loaded and you're in-game, look for a yellow building close to the roundabout.
Step 3
Approach the yellow building named "Codes".
Step 4
Once you are close enough, it should open a window
Step 5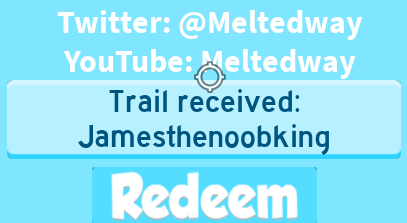 Enter the Speed City codes you want and click on Redeem. That's it!
Conclusion
Congratulations! You finally know how to activate Speed City codes. If you're looking for more game codes for other games, be sure to check out Roblox game codes section. We have plenty of game codes from popular Roblox games.
The best part? We regularly update them so our community gets the best codes right away.
Is there another racing or speed simulator type of game that you feel we should be talking about?
Please do share your thoughts in the comments section, and we'll look into your suggested game. And, if it's as good as you're saying it to be, then we'll be more than happy to feature that game!