Become the last man standing with your wits and skills! Is PUBG cross-platform in 2023?
Let's find out!
Among the countless online games out there, PUBG is one of the few that continuously attracts new players to this day.
Thanks to its challenging, competitive, and strategic gameplay, PUBG has kept players pushing their way to the top amidst threats of ambush and danger zones.
Nevertheless, many new players have been asking: Is PUBG cross-platform?
If you aren't familiar with this revolutionary feature, you may check out our article about the term cross-platform in gaming.
Let's delve deeper into the world of PUBG.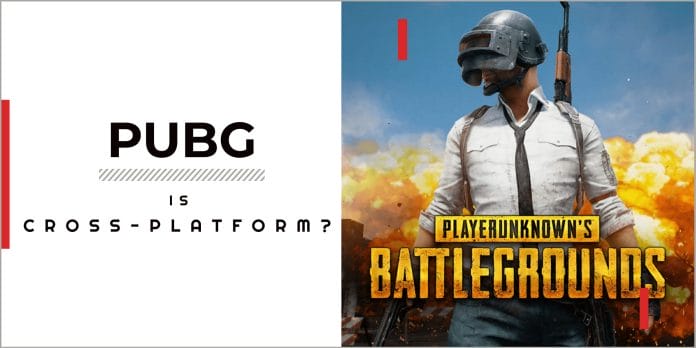 A Quick Introduction to PUBG
PUBG (PlayerUnknown's BattleGrounds) is a famous battle royale game that offers a first-person or third-person view of a massive and hostile environment.
At the start of the game, you (together with the other players) will have to skydive onto an island where you will search for loot and weapons.
You must watch your steps as you roam around since other players can be anywhere, ready to shoot you down.
As the match goes on, the danger zone will become smaller, giving you a higher chance of encountering an enemy. Avoid staying outside the zone, or else you will meet your end.
There are a lot of weapons in the game, such as assault rifles, SMGs, and sniper rifles, which you may choose to equip depending on your situation.
You also have access to vehicles that you can use to run over your enemies.
This game requires strategy and timing, and failing to do so might steal you the title of being the best.
Playing PUBG With Friends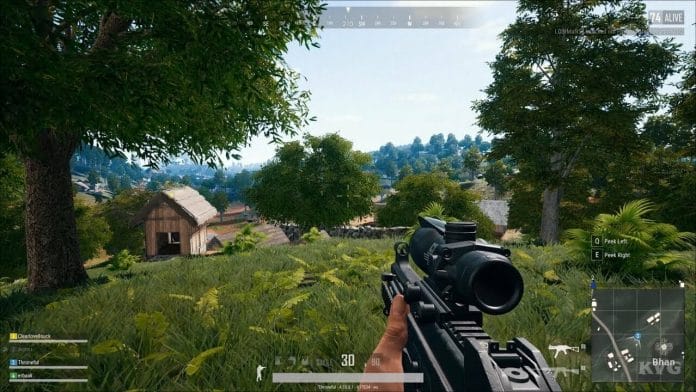 In Squad mode, teamwork and cooperation are a must. You can revive your fallen allies and continue your way toward the safe zone.
Strategize with your friends, especially when making an ambush or maintaining a defensive formation.
With enough coordination and teamwork, there's a good chance that your team will emerge victorious.
PUBG is available to play on the following platforms:
Windows
Android
iOS
Xbox One
PlayStation 4
Stadia
Xbox Series X/S
PlayStation 5
Squad mode is one of the reasons why this game is extremely popular. But is PUBG cross-platform?
Is PUBG Cross-Platform?
We're glad to say YES! PUBG provides cross-platform compatibility.
However, there are some devices and platforms on which this feature is not available.
For example, players from the Xbox and PlayStation game consoles can enjoy PUBG together. Meanwhile, PUBG mobile players won't be able to crossplay.
Also Read:
Is PUBG Cross-Platform Between PC and Mobile?
No, PUBG doesn't support cross-platform play between PC and mobile.
The main reason is that mobile devices use a different type of controller and PUBG Mobile has different in-game features.
The mobile version of PUBG also has different features compared to the PC version.
Is PUBG Cross-Platform Between PC and PS4/PS5?
Unfortunately, no. PUBG isn't currently cross-platform compatible with PC and PS4/PS5.
This means you won't be able to play with your friends if you use a PC device and they use a PlayStation.
Is PUBG Cross-Platform Between PC and Xbox?
Yes. Cross-platform play is available between PC and Xbox. This allows PC and Xbox console players to play together.
To be more specific, players from these platforms can play on the same custom matches and matchmaking pool.
Is PUBG Cross-Platform Between Xbox and PS4/PS5?
Yes. It does offer crossplay features for the Xbox and PS4/PS5 console platforms.
This implies that you and your buddies can enjoy playing PUBG together regardless of whether you own either of these console versions.
Simply invite your PUBG friends through the social screen.
Will PUBG Be Cross-Platform in the Future?
Despite the cross-platform limitations imposed in 2023 by PUBG, it's good to know that there's a huge chance for further development of the cross-platform feature.
Thus, there's a possibility that gamers may encounter their fellow gamers together in the game, regardless of the platform they use.
Is PUBG Cross-Progression?
Unfortunately, PUBG doesn't bring cross-progression to the table yet.
The limitations of interaction between different platforms also denote that each has a different server. That's why your progress cannot be carried over to a different platform.
Conclusion
PUBG cross-platform play has continuously raised the adrenaline and provided intense battleground action to players since 2017.
We hope that the game will continue to do so for more years to come, and hopefully, the developers will add cross-platform play to mobile devices.
What about your favorite game? Is it cross-platform yet?
Check out our cross-platform section to find out more crossplay guides. Or comment down which title you want us to feature next.