What are the best Minecraft servers to try out this year?
Minecraft is more than a decade old already and its graphics and visuals aren't the best either. So why is this game still up and running?
The answer lies in its ONLINE MULTIPLAYER EXPERIENCE! Minecraft's unique gameplay and a loyal online community allowed such masterpiece to survive the test of time.
Thanks to Minecraft's online multiplayer, players can enjoy all sorts of new content, game modes, and socialize with fellow blocky friends.
But sometimes, choosing which online server to play on can be hard.
In this article, you'll find the best Minecraft servers this year that you should definitely try out.
What are Minecraft Servers?
Minecraft servers are multiplayer game worlds or online communities hosted on dedicated servers that allow multiple players to connect and interact with each other.
If you are bored of vanilla Minecraft or want a nice change of pace, these popular servers can give you some new gaming experience.
Servers can be created and managed by individuals, groups, or organizations, and they can offer a wide range of gameplay options. There are survival servers, creative servers, towny servers, prison servers, etc.
Each custom server has a unique community dedicated to specific game modes, such as mini-games, role-playing, adventure maps, and even custom-modded experience.
According to recent statistics by Gitnux, there are almost half a million servers monitored since 2010; that's why trial and error is not an option in finding the one for you.
Also Read:
Best Minecraft Servers List
We rounded up 16 of the best Minecraft servers with the most popular game modes for you to try.
Check out our favorite server list below and see which multiplayer experience suits you most:
1. Hypixel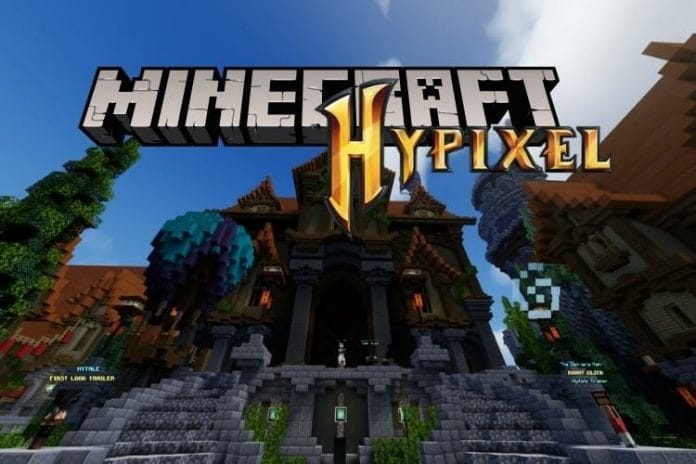 Server Address: mc.hypixel.net
Let's start this list off with the biggest and perhaps the best Minecraft server right off the bat.
We can't talk about the best Minecraft servers without mentioning the biggest one, Hypixel.
Hypixel is in itself an almost autonomous game based on Minecraft. It has tons of exclusive maps, items, and new content every week. When it comes to the community, you can't get any better with the biggest in the world.
Plus, with game modes like Cops and Crims, Duels, and a Murder Mystery, it's no wonder why it's the best Minecraft server in 2023.
2. Brawl
Server Address: brawl.com
If you want something unique, Brawl is the best public server for you. It features exclusive content that can only be found here.
Brawl also offers a lot of exciting features, including a Party Zone where you can play quick but thrilling mini-games with others.
You can enjoy capturing the flag, raids, and zombie survival on this server. It's a pretty large and friendly community and also one of the most reliable servers you can try.
3. Minecraft Middle Earth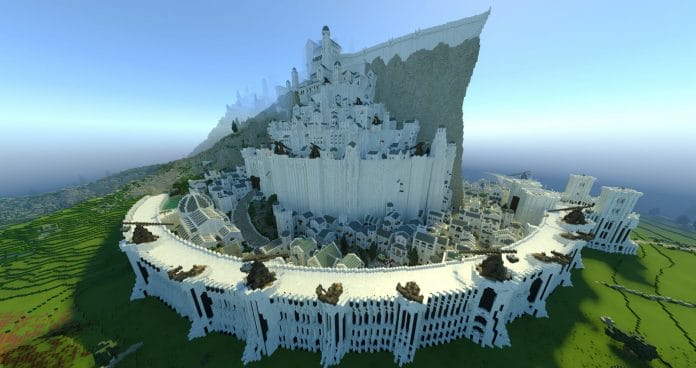 Server Address: build.mcmiddleearth.com
Based on J.R.R. Tolkien's Legendarium, this Minecraft server is one of the biggest and most ambitious projects so far.
Take part in building a realm filled with humans, elves, hobbits, and more in a Minecraft world inspired by Tolkien's masterpiece.
If you are a Lord of the Rings fan, then this would be like finding the precious One Ring.
RPG and fantasy lovers alike will surely be delighted with Minecraft Middle Earth.
4. Pixelmon Generations
Server Address: play.pixelmonrealms.com
If you love both Pokemon and Minecraft, this is the perfect server for you. Pixelmon Generations combines the best of both worlds.
Travel around a blocky world in search of Pokemon and friends. Be on your way to become the best trainer by catching 'em all!
Animals in Minecraft have been replaced with Pokemon that can be caught and used in battle. Besides the entire Pokedex, the creators of Pixelmon also recreated the places and characters in the original Pokemon games very closely.
So if you are a huge Pokemon fan, this would be hands down the best Minecraft server ever.
5. PirateCraft
Server address: mc.piratemc.com
Featuring a ship-to-ship combat mechanic, PirateCraft is the biggest Minecraft server dedicated to sea plundering, theft, and exploration.
Make your own ship, build a base to secure your loot, and do everything pirates do. In a game with thousands of servers, PirateCraft might mark the spot for the treasure you seek.
In a world where everything can be stolen and taken from everyone, it's a high-stakes pirate adventure filled with creativity and sneakiness.
6. Roleplay-Hub
Server Address: mc.roleplayhub.com
The name alone says it all. If you're into roleplay, this is a reliable server to play in.
Roleplay-Hub is filled with moderators and players who take and play their roles very seriously — perfect for roleplayers looking for an immersive multiplayer experience.
Currently, the server has a school and fantasy theme.
7. Grand Theft Minecraft
Server Address: gtm.network
Another game that has been going on for years but is far from being over is GTA V, which is on par with Minecraft when it comes to the most popular online gaming communities.
Grand Theft Minecraft is the perfect combination of both games, allowing you to explore Los Santos locations in Minecraft style.
As you level up, get your hands on the most badass vehicles and deadly weapons. Join a gang or even build your own and become the #1 crime lord in a city where you are the boss.
8. OPBlocks
Server Address: sm.opblocks.com
OPBlocks is a top-rated Minecraft server that prides itself on its friendly community where no toxicity is allowed.
It comes with lots of popular game modes including Prison, Skyblock, Earth, Bedrock, Creative, Survival, Pixelmon, Oneblock, and Factions.
If you want a reliable server with a friendly community to spend time with, then OPBlocks will be an awesome option.
9. Complex Gaming
Server Address: org.mc-complex.com
This custom server provides a great multiplayer experience with amazing game modes like Survival, PvP, and PvE. It also features a version of Pixelmon, Hunger Games, Skyblock mode, and Creative Realm.
If you want a large server with some nice variety, Complex Gaming is a great choice.
One of the best things in this server is Pixelmon Reforged, which adds a ton of Pokemon into the game.
Combine it with the wide range of vanilla servers they host, and you have a pretty solid pick.
10. InsanityCraft
Server Address: sm.insanitycraft.net
Up since 2012, this is a massive, well-established, and arguably one of the best Minecraft servers out there.
InsanityCraft comes with a lot of popular game modes, but it is best known for its Factions, Survival (SMP), and Skyblock.
It also has its own online cosmetics store and Wiki, which proves how many players love this server.
11. DonutSMP
Server Address: donutsmp.net
If you love Vanilla Minecraft but want to take your adventures to a bigger world and share it with more people, DonutSMP is the ideal server for you.
It is well-known for its SMP-focused gameplay with fewer rules to hold you back.
Griefing, stealing, and killing are all allowed, but some rules are still in effect to keep the game fair and balanced.
12. MineHeroes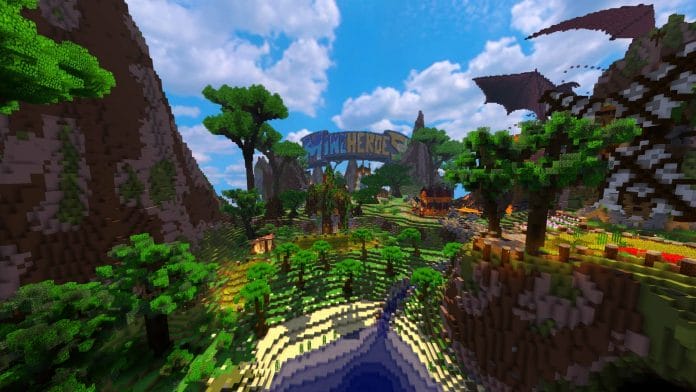 Server Address: play.mineheroes.org
If the usual randomly-generated Minecraft maps are too bland for you, you should check out MineHeroes.
This custom server is best known for its regular release of custom Minecraft maps that satisfies all your needs for marvel and exploration.
It also comes with other game types like prison and survival besides the intricately designed maps.
13. Netherite
Server Address: play.netherite.gg
Released in 2022, Netherite is a new addition to the best Minecraft multiplayer servers.
Instead of having a boatload of mini-games and game modes, this server's aim is to provide the best experience possible for Survival, Lifesteal, and Skyblock.
If you're looking for something new, Netherite is a great server to start with.
14. Penguin.GG
Server Address: sm.pe
If you love Skyblock, there's one new server that really stands out.
Penguin.GG was started in 2022 by YouTuber SB737+. This custom server also added Survival SMP recently and it regularly sees around 1300 concurrent players.
This server has an online store where you can buy items, crate keys, and ranks for Skyblock and Survival.
For a new server, Penguin.GG is fresh and hot but also stable and reliable.
15. Mineplex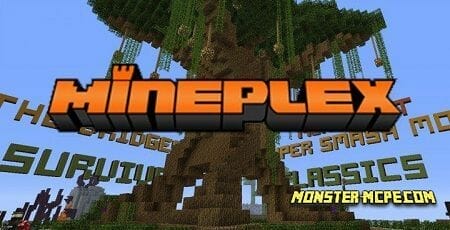 Server IP Address: us.mineplex.com
If you are after variety and a large player base, Mineplex is the way to go. It comes with tons of popular game modes and mini-games including Cake Wars, Sky Wars, and Survival Games.
They also have FPS and their own rendition of Smash Bros.
Mineplex offers over 40+ fun games and is easily one of the biggest in the world. These include old and nostalgic game modes and new ones that you will surely love.
16. BrokenLens Games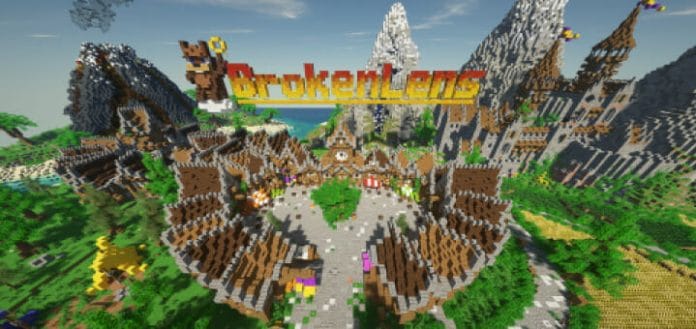 Server Address: play.brlns.net
Let's end this list with the server dubbed as "the most complete server."
BrokenLens Games is a reliable server that features many game modes and mini-games, including the core and most popular game modes, dance parties, survival games, mysteries, building games, hide & seek, and more.
This server is like the Fall Guys of Minecraft. It's a friendly server that offers a lot of versatility and engagement, which will keep you and everyone else busy for hours.
Conclusion
That wraps everything up for the best Minecraft servers in 2023. All of them vary in terms of what features they can bring to the table, giving you a vast array of game modes, mini-games, and communities to choose from.
These servers have been carefully handpicked to provide the best non-vanilla content and keep things fresh for players.
Now you'll never run out of new things to try with the best sandbox game there is!
If you want to get your hands on more recommendations and lists related to Minecraft, then make sure you check out our Minecraft section.
GameGrinds is your number-one resource for guides, tutorials, and everything about Minecraft. Feel free to comment any questions you have below.