Vehicle Legends is a Roblox game where you travel the world to find new places using your cars, boats, planes, and helicopters.
Getting those vehicles requires a lot of money, but using these Vehicle Legends Codes will make it like you're picking candies from a candy store whenever you buy those luxury cars.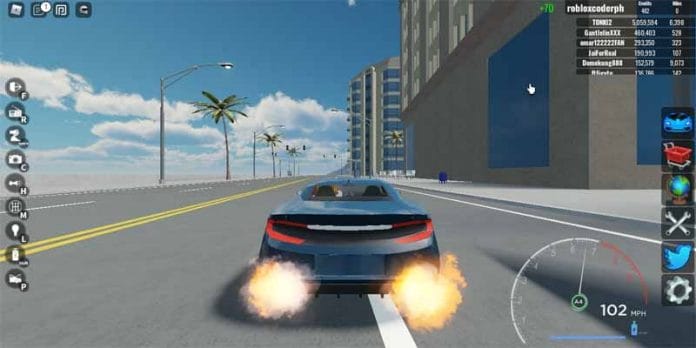 The main point of the game is to travel the world, and this is where you earn money. You can also take part in races such as drag and circuit with your friends within the server. If you're not a fan of racing, you can just use the money that you have to make your car look fancy.
Vehicle Legends is developed by Quadra Tech, a studio founded by Phoninian. This group release Vehicle Legends codes from time to time so players can redeem money to buy the vehicle that they want and customize these to their heart's content.
Vehicle Legends Codes List
Active Codes
There are no active Vehicle Legends Codes as of the moment. Check back soon!
Expired Codes
200MilVisits
thxfor120k
thxfor100k
25MVisitsIsNice
8DigitsOfVisits
NewMapCode
V3HICL3L3G3NDS
CodesReturned
Turbocharged
How to Activate Vehicle Legends Codes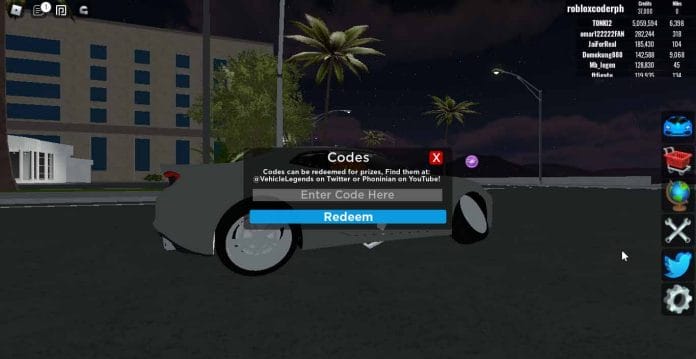 Follow the steps to activate and redeem Vehicle Legends Codes;
Step 1: Open the game and find the Twitter Icon on the right side of the screen.
Step 2: Copy one of the codes and paste it into the text box.
Step 3: Press the redeem button to get your freebies.
Video Walkthrough
More codes:
Conclusion
Indeed, you can still get a lot of money by exploring, but none of us have time for that. If you want things done fast, then the free bucks from these codes are what you probably need.
With this money, you can get the best possible vehicles available, and you can explore the world with many options.
For more codes like this, see our Roblox Game Codes Compilation section.
Traveling the world in style is also one of the benefits of using Vehicle Legends Codes, as you get to circle all places with the best upgrades and customizations that your car can have.
With a good-looking car, you can also set up car shows to show everyone how your car is second to nothing in the game.