Are you ready to become the Universe's strongest warrior? Is Xenoverse 2 cross-platform? Let's find out.
Dragon Ball Xenoverse 2 has been around for quite some time and is one of the games that frequently endure declining player counts over time.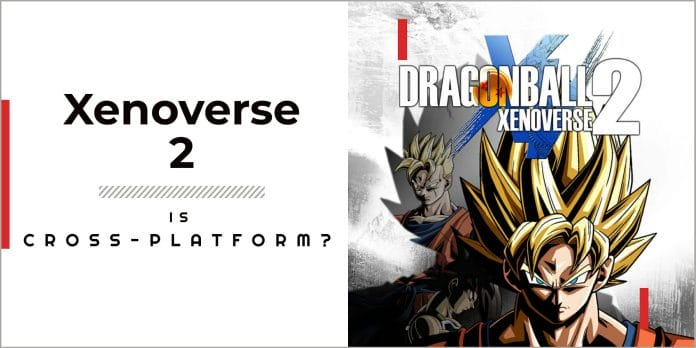 Nevertheless, Xenoverse 2 has succeeded in retaining players who want to become the ultimate warriors, overcoming enemies and time-traveling difficulties.
Thanks to its internationally acclaimed gameplay, the game perfectly embodied the essence of the Dragon Ball universe — full of furious fights, iconic characters, and epic confrontations.
Players even have the chance to play with their friends. Consequently, the question remains; "Is Dragon Ball Xenoverse 2 cross-platform?"
If you're unfamiliar with the idea behind this ground-breaking innovation, you might want to read our article titled "What is Cross-Platform in Gaming?
Having said that, let's now delve into the world of Xenoverse.
A Quick Introduction to Xenoverse 2
Xenoverse 2 is an action-packed sequel that offers a remarkable third-person experience based in the vast Dragon Ball universe.
Randomly selected players will take on the roles of either the fearsome villains who want to mess up the timeline or the heroic Z Fighters, who bravely safeguard the cosmos.
The Z Fighters must plan after choosing their characters to preserve the continuity of Dragon Ball history.
To do this, one must set out on heroic journeys, use ki-based abilities, and stop the antagonists from changing the course of history.
Players also get the chance to assume the roles of the infamous villains and use their abilities and plans to wreak havoc throughout time after each thrilling combat.
Your ability to use Ki techniques will be essential in protecting the timeline and winning epic battles.
Xenoverse 2 is home to a large cast of playable characters, each of whom is based on the complex Dragon Ball mythos and has unique abilities and transformations.
Only Future Trunks can eliminate the threat and put the chronology back on track. Will you accept the challenge of protecting the universe from chaos?
Playing Xenoverse 2 With Friends
Giving you the power to explore the vast universe of Dragon Ball is one of the greatest things that this game has to offer.
Playing together with your friends would surely be fun as you protected the world from destruction.
Here is a list of platforms that support Xenoverse 2:
PC
Nintendo Switch
Playstation 4/5
Xbox
To fully utilize the fun of this game, you must try multiplayer mode. But is Xenoverse 2 cross-platform?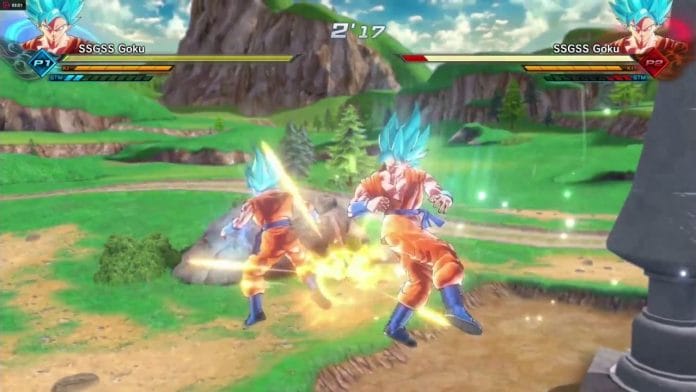 Xenoverse 2 Cross-Platform Play Frequently Asked Questions
Is Xenoverse 2 Cross-Platform?
Dragon Ball Xenoverse 2 does not yet support cross-platform play as of 2023, which is heartbreaking.
Regardless of the variations between Xbox One, PlayStation 4, Nintendo Switch, and Windows, this implies that gamers cannot engage in combat with friends who use other gaming platforms.
Is Dragon Ball Xenoverse 2 Cross-Platform Between PC and PS4/PS5?
Unfortunately, crossplay functionality is unavailable between PC and PS4/PS5  versions of Dragon Ball Xenoverse 2.
This implies that PS4/5 console users and PC gamers alike can only collaborate with or compete with other PC users.
Is Dragon Ball Xenoverse 2 Cross-Platform Between PC and Xbox?
Sadly, Dragon Ball Xenoverse 2 does not support cross-platform play between the PC and PS4/5.
Players using PS4 and PS5 consoles can only play with other PlayStations users, and those using PCs can only engage with or compete against other PC users.
Is Dragon Ball Xenoverse 2 Cross-Platform Between PC and Nintendo Switch?
The PC and Nintendo Switch versions of Dragon Ball Xenoverse 2 do not have cross-platform compatibility.
Since they are limited to the user bases of their respective platforms, gamers on the PC and Nintendo Switch cannot play multiplayer action or work together on objectives.
Is Dragon Ball Xenoverse 2 Cross-Platform Between PS4/PS5 and Xbox?
Dragon Ball Xenoverse 2 doesn't have cross-platform play for Xbox and PlayStation 4/PlayStation 5.
All users of these consoles are unable to play online multiplayer games or transfer their progress to friends who possess the game on another system.
Will Dragon Ball Xenoverse 2 Be Cross-Platform in the Future?
As of now, neither the publishers, Bandai Namco Entertainment, nor the developers, Dimps, have made any public statements on their intentions to add cross-platform play to Xenoverse 2.
Since the game's release, it has been made accessible on a variety of platforms; however, cross-platform compatibility remains an unheard request from its fanbase.
Is Xenoverse 2 Cross-Progression?
Unfortunately, Xenoverse 2 does not support cross-progression.
Despite the popularity of the game, players cannot save their progress on different platforms. This is due to different device mechanics and a lack of cross-platform compatibility.
Also Read:
In Closing
This might be heart-shattering news for loyal Xenoverse 2 players, but the game is not cross-platform, and it surely won't be any time soon.
Luckily, the Dragon Ball franchise is one of the most popular video games on the planet, and there are tons of other titles for you to check out.
What about your favorite game? Is it cross-platform yet? Do you want to see more cross-platform games? How about gaming guides?
You can comment below, and we'll look at your requests. You can also visit our cross-platform section to learn more.