Opening a restaurant with friends is a dream come true for many people. You can definitely run your own culinary business without the capital and risks, and you can do it with your friends too!
All in this cooking game called Overcooked 2. Is Overcooked 2 cross-platform? We'll find out. This post is your definitive guide if you're a player looking to connect your kitchens across many platforms. We'll delve deeply into Overcooked 2's environment and investigate whether the cross-platform game is still hot in 2023.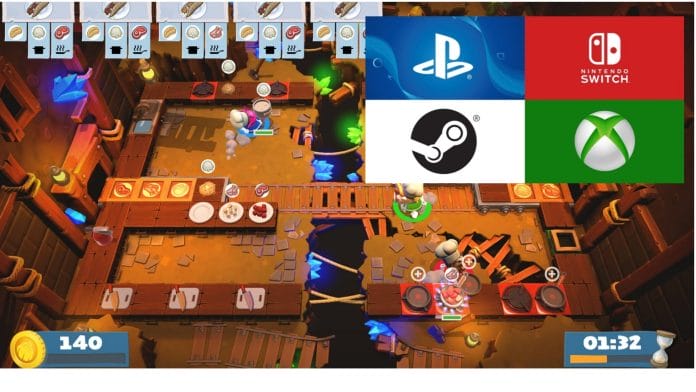 If you're not familiar with the term, "cross-platform" describes a game's ability to encourage communication or rivalry amongst players who use various gaming platforms.
For more information, check this guide What Is Cross-platform In Gaming? It's time to test your cooking skills with friends, regardless of the game system they are using!
A Quick Intro to Overcooked 2
Overcooked 2 is a wild couch co-op cooking game that can be played solo or with a total of 4 people. You and your fellow chefs must work together to produce, make, and serve a variety of delicious dishes before the hungry diners storm out in a rage.
There is no space for error, and the steaks are high in these hectic kitchens, so sharpen your blades and dust off your aprons!
The kingdom is now free of the Ever Peckish thanks to you. A new threat has now emerged, so it's time to get back to the kitchen to stave off The Unbread's hunger. Work together or against each other in the sequel to 2016's Overcooked.
Overcooked 2 was developed by Team17 and Ghost Town Games as the second installment in the Overcooked series. It was first released on August 7, 2018.
The game is currently playable on Nintendo Switch, PlayStation 4, PlayStation 5, Xbox One, Xbox Series X/S, Mac OS, Google Stadia, and PC. Being available on so many platforms, is Overcooked 2 cross-platform?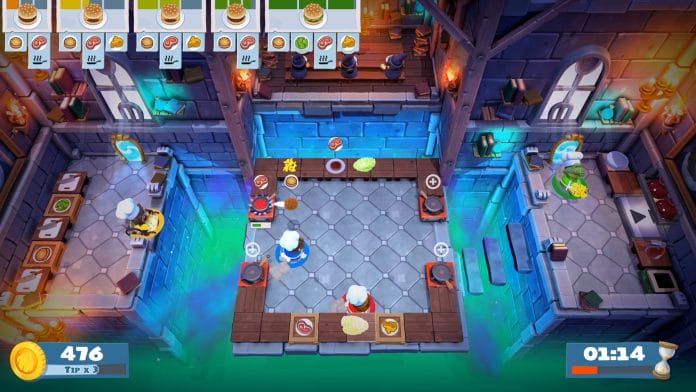 Overcooked 2 Cross-platform Play Frequently Asked Questions (FAQs)
Is Overcooked 2 Cross-platform?
Yes, You'll be glad to know that Overcooked 2 is a cross-platform game.
This means you can play with whomever you choose, regardless of platform. Overcooked 2 is the game for you if you want to have some fun in the kitchen with your friends.
Is Overcooked 2 Cross-platform PS4 and Xbox?
Unfortunately No, Overcooked 2 does not support cross-platform play between Xbox One and PS4/PS5.
However, there's an option for individuals who want to play with pals on other systems.
Overcooked! All You Can Eat, which also contains an improved version of Overcooked 2 and fully supported.
Is Overcooked 2 Cross-platform Xbox and PC?
Yes. Overcooked 2 is available for Xbox One and PC. This means that the gear you use will not limit who you can play with. You can still play with each other whether you're on Xbox or PC.
This gives Microsoft gaming platform owners a sigh of relief and satisfaction, as they can all feel the heat together in Overcooked 2's kitchen.
Is Overcooked 2 Cross-platform Nintendo Switch and PC?
Yes. We are happy to tell you that the Nintendo Switch and the PC are cross-platform compatible with Overcooked 2.
So you can play together whether you're on a small Switch or a big PC setup.
Is Overcooked 2 Cross-platform PC and PS4/PS5?
Yes. Overcooked 2 is a cross-platform game and it allows all players to play together from the PC and the PlayStation.
The same goes for every other platform and piece of hardware here you can play the game. So brace yourself for a fierce battle with your buddies.
Conclusion
Overcooked 2 is definitely a group game. The availability of cross-platform across all pieces of hardware and gaming devices makes this game one of the best cooking games to play with friends.
Let's hope that the feature will find its way to our other favorite games soon.