Plunge into the blocky world of crafting and survival! Is Minecraft cross-platform? Let's find out.
Minecraft has been around for about 12 years now since the debut of its original version in 2011. The fact that this sandbox game has progressed this far indicates that it has something unique.
It gives you the freedom to construct anything you can imagine, explore the expanse of its world, and endure the dangers that come with adventure.
Aside from that, its massive community became the reason for its decade-long popularity. Hence, many have been asking this question: Is Minecraft cross-platform?
If you're not yet familiar with this ground-breaking feature, check out our article What is cross-platform in gaming?
With that said, let's look closer at the Minecraft realm.
A Quick Introduction to Minecraft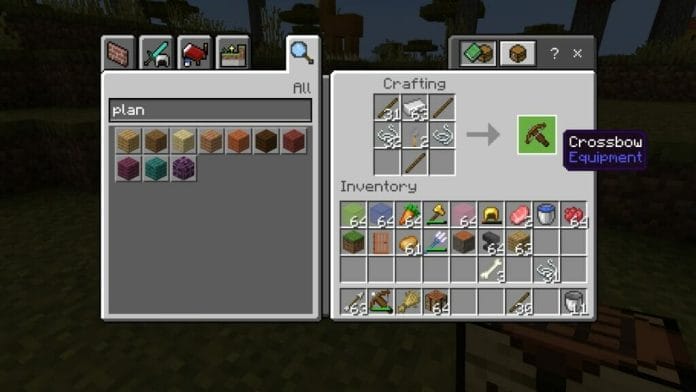 Minecraft is built around creativity in all its forms. Its blocks comprise various materials, most of which can be mined or disassembled and kept in a stockpile.
Using the game's sophisticated crafting system, you may create tools and weapons out of these basic materials. Of course, you can use the blocks you mine to construct, craft, and produce objects.
Plants, animals, villagers, monsters, mobs, the weather, lava, and water are other factors that affect your chance of surviving.
You can start a new game in the creative or survival modes. You also have access to an infinite supply of resources during the creative mode and you can create and experiment in the Minecraft world without fear of danger.
Although defeating the Ender Dragon and reaching The End are the game's ultimate objectives, you are not required to do so.
You can play Minecraft however you like; there is no limit or necessity to complete it in this manner, and how you interact with your world is entirely up to you.
In this game, how long can you build and survive?
Playing Minecraft With Friends
Multiplayer games are one of the best things that this game has to offer.
Together with your friends, you can materialize your imagination through teamwork and collaboration.
You can also connect with the player base worldwide through multiplayer servers. Minecraft Realms is also a must-try!
You can enjoy Minecraft on the following platforms:
PC
Android/IOS
PS4/5
Xbox One/XS
Nintendo Switch
Are you looking forward to play this game with your buddies? But first, you need to know; is Minecraft cross-platform?
Is Minecraft Cross-Platform in 2023?
Yes, Minecraft is indeed cross-platform compatible.
Therefore, it is possible to play Minecraft on a broad range of platforms, and users of any platform can connect to multiplayer servers that host players using various devices.
Also Read:
Is Minecraft Cross-Platform Between Xbox One/XS and PS4/PS5?
The Xbox One and PS4/PS5 systems have cross-platform online multiplayer in Minecraft.
So, if you have a PS4 or PS5, you can engage with Minecraft console players on the Xbox One and with your pals as well.
Is Minecraft Cross-Platform Between Xbox One/XS and PC?
Minecraft offers crossplay features for PCs, Xbox One/XS, and both.
This implies that you can buy the game on one platform and play it on another.
Therefore, whether you purchase it for an Xbox One or X/S, you may compete against players on a PC and vice versa.
Is Minecraft Cross-Platform Between Xbox One/XS and Nintendo Switch?
Yes. Xbox Consoles have cross-platform play with the Nintendo Switch.
This means that whether you are using an Xbox One or Series X/S, you can play with other players from the Switch.
There's no need to purchase several game versions for every platform.
Is Minecraft Cross-Platform Between Mobile and PS4?
The answer to this frequently asked question is an absolute yes!
For Minecraft, there's a cross-platform feature for PS4/5 and mobile devices. Smartphone players can also compete against other platforms such as PlayStation, Xbox, and Nintendo Switch players.
Is Minecraft Cross-Progression?
Yes, cross-progression is available in Minecraft.
Whether it's a different console, computer, or mobile phone you can begin playing on one and then carry on the game using the data from the previous device.
Conclusion
It's nice to know that Minecraft is not bound by the limits of the platform you are playing on.
Being able to play with all sorts of players from any platform only enhances the engagement and collaboration of these creative minds.
What about your favorite game? Is it cross-platform just yet?
You can always check our cross-platform section to find out. Comment down below what game you would like us to cover next.