Experience intense shooter action with friends! Is Battlefield 4 cross-platform?
Find out now!
Battlefield 4 is arguably one of the best first-person shooter games of 2013. It's been a decade since its release, but Battlefield 4 remains a highly recommended game for younger players.
For the most experienced Battlefield fans, the epic and action-packed single-player campaign of Battlefield 4 was indeed a blast.
However, it pales compared to the hours of entertainment that multiplayer mode offers, leading many gamers to wonder: Is Battlefield 4 cross-platform?
In case you're unfamiliar with cross-platform gaming, you can read our post titled What Is Cross-platform In Gaming?
With that said, let's take a closer look at Battlefield 4 and its cross-platform capabilities.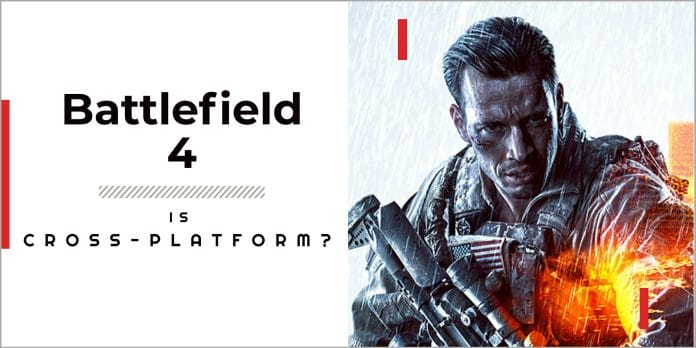 A Quick Intro to Battlefield 4
Battlefield 4 is the 4th installment of the popular Battlefield series from Electronic Arts (EA DICE).
Set in the near future, Battlefield 4 features action-packed game modes.
The single-player campaign follows the story of Sergeant Daniel "Reck" Recker, a fictional elite U.S. Marine Corps squad member, as he fights through a series of global military conflicts.
Battlefield 4 is well-known for its multiplayer gameplay that features large-scale battles with various classes, vehicles, and destructible environments.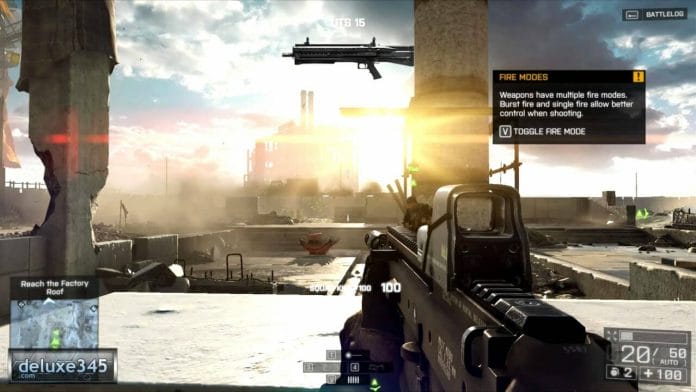 Wreak havoc in a dynamic world with the Levolution mechanic, where you can cause catastrophic events like shipwrecks, floods, and building collapse and utilize them to your advantage.
You can enjoy different game modes, including Conquest, Rush, and Team Deathmatch across various maps featuring diverse terrains, urban landscapes, and even countries.
Battlefield 4 was released on October 29, 2013, and is currently playable on the following gaming platforms:
Microsoft Windows
PlayStation 3
Xbox 360
PlayStation 4
Xbox One
Overall, Battlefield 4 is known for its expansive maps, vehicular combat, and realistic graphics. But most of all, multiplayer action.
So, is Battlefield 4 cross-platform? Time to know the answer.
Related Articles: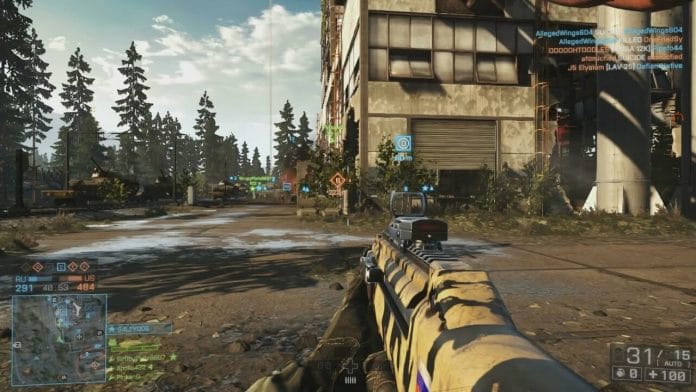 Is Battlefield 4 Cross-Platform?
Battlefield 4 is NOT cross-platform compatible. This means that players who are on different platforms won't be able to play with each other.
PC players will not be allowed to join their friends who are on video game consoles.
However, some mods may offer multiplayer gameplay regardless of the players' platforms.
Unfortunately, EA DICE does not endorse or recommend these mods.
Is Battlefield 4 Cross-Platform Between PC and PS3/PS4?
Battlefield 4 is not crossplay-compatible for PC and PS3/PS4 gaming platforms.
Players on the PC and PlayStation cannot play together in the same game sessions due to platform-specific limitations and gameplay differences.
Is Battlefield 4 Cross-Platform Between PS3/PS4 and Xbox One?
Battlefield 4 does not support cross-platform play between PS3/PS4 and Xbox systems.
Xbox and PlayStation players are restricted from joining the same match and can only play with people on the same console family.
Is Battlefield 4 Cross-Platform Between PS3 and PS4?
Yes. Battlefield 4 does support cross-generation games for the same console family.
With its cross-generation feature, players from the PS3 and PS4 can enjoy the game together.
The same goes for players on Xbox One and Xbox 360.
Is Battlefield 4 Cross-Platform Between Xbox 360 and Xbox One?
Battlefield 4 supports cross-platform play between Xbox 360 and Xbox One.
Players on these generation consoles can participate in the same multiplayer matches, allowing for a shared gaming experience across generations.
Is Battlefield 4 Cross-Progression?
Yes, Battlefield 4 is a cross-progression game, but it has its mechanics and limits.
According to EA, You can keep playing Battlefield 4 on your older console, but the stat transfer is one-time-only, and your progress will not continue to synchronize to your newer console.
This means that you can only transfer your progress to a newer console the first time you play Battlefield 4 on it.
Final Thoughts
It is undoubtedly sad news for people who are into first-person shooter games that Battlefield 4 is not a cross-platform game.
With EA DICE focusing on the newer versions and the next installment, the chances of crossplay in Battlefield 4 are slim.
If you want to experience the uniqueness of Battlefield and enjoy cross-platform play as well, you should try out the newer installments like Battlefield 5 and Battlefield 2042.
So, if you're looking for more cross-platform games, make sure you take a look at our cross-platform section.
Or, if you want a specific game to be featured, you can reach us through the comments section below.