Is the Battlefield open for you and your friends? Is Battlefield 1 cross-platform? Find out in this article.
The original Battlefield game puts you in the middle of the first world war. World War 1 has totally changed the idea of warfare by introducing new weapons and tactics that could change the world's fate.
When it comes to the world of gaming and FPS, the same can be said for Battlefield. The popular franchise has opened up a whole new lineup of action-filled games with an armada of weapons and vehicles.
Related: Is Battlefield 5 cross-platform?
Being soldiers with your brothers in arms can be quite entertaining for the boys. This is why a lot of players are curious whether they can play this game with friends from other platforms. Is Battlefield 1 cross-platform? Let's find out.
A Quick Intro to Battlefield 1
Battlefield 1 is an exhilarating shooter that pits 64 players against each other in an all-out World War 1 brawl. Relive the action of the great war and witness skirmishes from all over the world. You can turn the tide of battle with your skills and teamwork.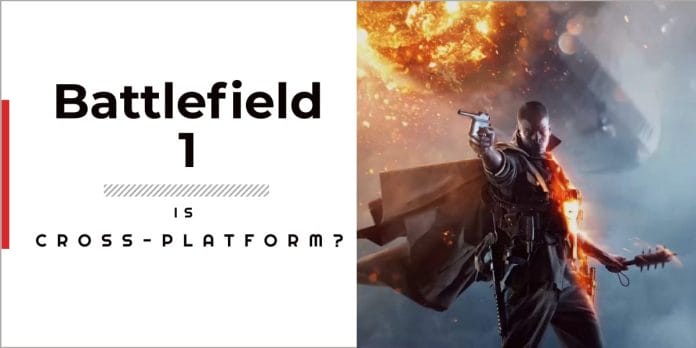 Environments all throughout the world are constantly changing. Discover every facet of a worldwide conflict from coast to coast. Fight in French cities under siege, expansive Italian alpine landscapes, or enormous Arabian deserts.
No combat is ever the same because of the completely destructible terrain and constantly shifting weather. Whether you're using gunfire to destroy fortifications or explosive craters in the ground, no two fights are ever the same.
Massive multiplayer combat with up to 64 participants that swarm the battlefield. Charge in on foot as infantry, command a cavalry assault, and engage in battles that are so complicated and fierce that you'll need the support of all your team to survive.
Battlefielwas1 is developed by DICE and was initially released in October 2016. It is currently playable on the following platforms:
PlayStation 4
Xbox One
PC
The big question is, does Battlefield 1 allow players from different platforms to play with each other? Is Battlefield 1 cross-platform?
Also read:
Is Battlefield 1 Cross-platform in 2023?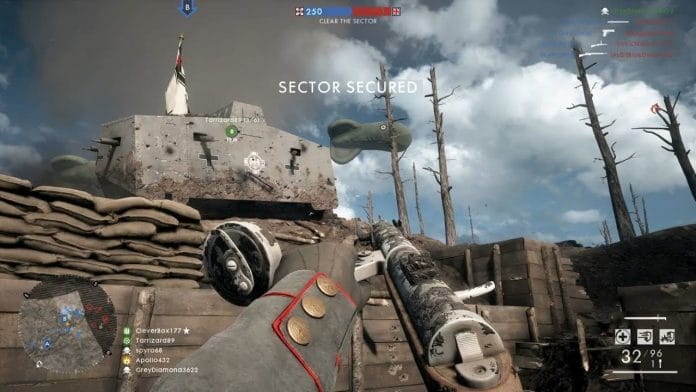 No. Battlefield 1 is not a cross-platform game. This means that if players are playing on different gaming platforms, they won't be able to participate in a match together. So, you'll either have to wait for the developers to add the feature to the game or buy the same gaming device as your friends.
Is Battlefield 1 Cross-platform Between PC and Xbox One?
No. Because Battlefield 1 is not cross-platform between Xbox One and PC, players from these two platforms would be unable to hop into the same match together. This can be a major issue for some gamers who really want to enjoy the game with friends on different platforms.
Is Battlefield 1 Cross-platform Between PC and PS4?
Still a no. PC and PS4 don't have cross-platform play for Battlefield 1. This means that if you're playing on a PC and your friend is on a PS4, you won't be able to play battlefield 1 together.
Is Battlefield 1 Cross-platform Between PS4 and Xbox One?
Sadly, no. Battlefield 1 is not cross-platform between PS4 and Xbox. Players who have different consoles won't be able to play the game together. It's best to consider these things before purchasing a console or game.
Conclusion
Battlefield games, including Battlefield 1 received a lot of positive feedback from serious critics. However, the franchise's lack of cross-platform support may be the reason that other shooters and battle royales may pull ahead.
There isn't any news about the developers adding cross-play into Battlefield 1. Meanwhile, if you're looking for a specific game, you can check out our cross-platform section or comment down below the title you want us to cover next.