Are you looking for the best cross-platform games? Then you're in the right place.
Cross-platform play has invaded most gamers' attention nowadays, with its convenient and game-changing features that totally amped up our gaming experience.
Also known as cross-platform play, cross-play allows players who are using different video game hardware to play in the same game simultaneously. Its concept contributes to a larger and easier interaction and connection of online gamers worldwide.
Cross-platform has totally revolutionized modern gaming. So if you aren't familiar with it yet, you can learn everything from our article "What Is Cross-platform In Gaming?."
2023 is almost here, and the last was a splendidly fruitful year for gaming. With that being said, here are the best cross-platform games you can play right now with your buddies.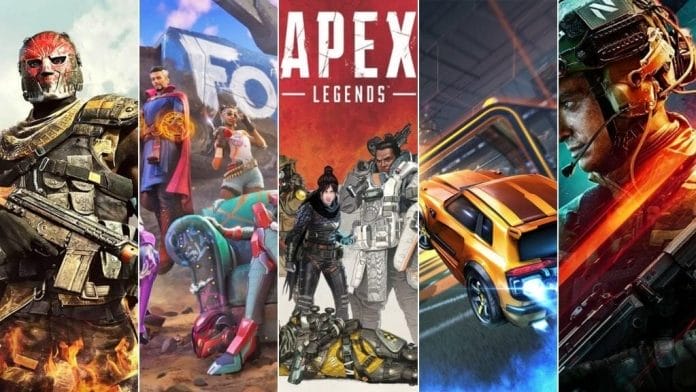 Top 10 Best Cross-platform Games
1. Fortnite
Supported Platforms: PS4, Xbox One, Switch, PC, and Mobile
Fortnite is a free-to-play, cross-platform battle royale with different game modes. Released in 2017 by Epic Games, players must use vibrant lethal weapons to defend themselves and be the last man standing. With 350 million registered members worldwide, the game was considered the best cross-platform game.
It has extremely addictive gameplay with bright and creative action-packed features, like allowing players to build forts and gun down rivals in a competitive battle. The game also continued to have updates and upgrading of features.
2. Rocket League
Supported Platforms: PS4, Xbox One, Switch, and PC
Rocket League is a cross-platform game that features a stunning hybrid of high-powered vehicles and arcade-style soccer. Released in 2013 by Psyonix, it allows gamers to customize their car and compete with other gamers.
With 95.9 million downloads and gamers worldwide, the game continued to be at its peak. Rocket League is a chart-breaking game and has ranked as a popular cross-platform game ever since its launch.  
3. Minecraft
Supported Platforms: PS4, Xbox One, Switch, PC, and Mobile
Over the years, Minecraft indeed continues to dominate mobiles and even PCs. It is a cross-platform game created to enhance your creativity in building structures while hanging out with friends. Though Minecraft works with different platforms, it still requires players to have the same edition, so they play the game together.
The game was released in 2011 by Mojang Studious but was already introduced to the public in 2009.  As of now, the game reached 131 million downloads in 2020 and continues to rise. The excitement of this game is its unique cube animations and blocky graphics. It is a totally creative open world that allows players to blow up friends' houses, run from monsters, and farm resources.
4. Chess Ultra
Supported Platforms: PS4, Xbox One, Switch, and PC
If you want to take a break from all the action and lightning-fast gameplay but you are still into competitive and intense games, you will surely love Chess Ultra. Chess Ultra is a cross-platform game that lets you compete and play chess with players worldwide.
Most players love this exposure as it offers them a great experience in competing with grandmasters across different nationalities and console devices. Released in 2017, this online chess game comes with the best competition, unique features, and stunning visuals that you won't get from a plain old wooden board.
5. ARK: Survival Evolved
Supported Platforms: Xbox One and PC
Into more intense games with survival and adventure? Ark: Survival Evolved will surely offer you what you want. This cross-platform Game creates a new experience for players as it requires your survival instinct to live through being stranded on an isolated island full of DINOSAURS.
Its undying game animations and graphics also made this game super popular for a ton of gamers. Released in 2015, by Studio Wildcard, the game has an estimated 47,784 players worldwide.
6. Trailblazers
Supported Platforms: PS4, Xbox One, Switch, and PC
Trailblazers is a cross-platform game that will highlight your addiction and love of racing. One of the special features of this game, and the reason why it's called by its name is that it allows players to paint the track that they are passing through.
It is very addictive and garnered many positive reviews for its outstanding game animations and graphics that make players crave more with friends. Published by Rising Star Games in the year 2018, Trailblazers continued to be immersed in today's generation.
7. Dauntless
Supported Platforms: PS4, Xbox One, Switch, and PC
If you are still looking for games on epic battlegrounds, Dauntless will surely match your preferences. In this game, you will only have one task, slaying monsters known as Behemoths.
This addictive game also offers upgraded game animations and aesthetic graphics. Released in 2019, Dauntless is a free-to-play online action RPG from Phoenix Labs. Game enthusiasts specifically love this game for its regular updates, seasonal events, and breathtaking monster-hunting experience. 
8. Sea of Thieves
Supported Platforms: Xbox One, Xbox Series X/S, and PC
Who wouldn't love going on an adventure with friends? And not just an adventure but a pirate adventure that includes, getting loot, fighting other pirates, and ruling the high seas.
Released in 2018 by Xbox Games Studios, this cross-generational game continues to gather more attention. Content remains fresh with new updates and upgrades of weapons.
9. Guns of Icarus Online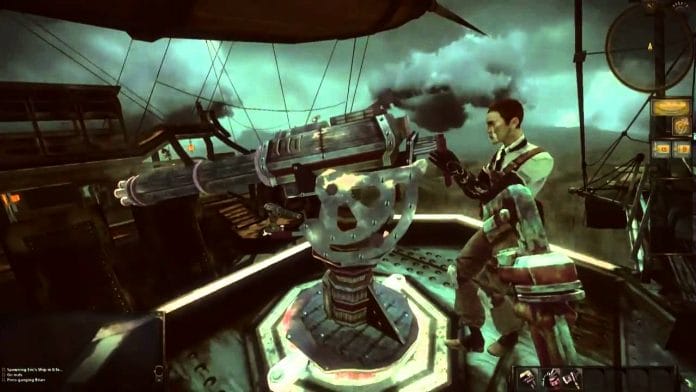 Guns of Icarus Online over the years have gained more popularity with its cross-platform features. Players in this game can control airship combat as they enter different air bases. The game was released in 2012 by Muse Games, which is quite old in its era. But it proves that old is gold.
10. Tooth and Tail
This game will bring delight for strategy lovers out there looking to try something new and quite unique. Tooth and Tail is a war fought by mice fighting over political ideologies and different views they have.
It is a game of revolution in which they gather resources by fighting against other animals and invading their territory. This arcade-style real-time strategy game was released in 2017 by Pocketwatch Games. 
Best Cross-platform Games You Should Try As Well
If, after seeing all those wonderful titles and you're still looking for more cross-platform options to explore, here is a short list of cross-platform-play-compatible games that you can try.
Apex Legends
Back 4 Blood
Brawlhalla
Call of Duty: Black Ops Cold War
Call of Duty: Modern Warfare
Call of Duty: Modern Warfare 2
Call of Duty: Warzone
Call of Duty: Warzone 2
Call of Duty: Vanguard
Chivalry 2
Dead by Daylight
Deathloop
Destiny 2
Evil Dead: The Game
F1 22
Fantasy Strike
Farming Simulator 22
Final Fantasy XIV: A Realm Reborn:
For Honor
Genshin Impact
Ghostbusters Spirits Unleashed
GRID Legends
Hood: Outlaws and Legends
Hyper Scape
Knockout City
Matchpoint Tennis Championships
MLB The Show 21
MultiVersus
Need for Speed
Nerf Legends
No Man's Sky
Overcooked: All you can Eat
Overwatch 2
Paladins: Champions of the Realm
Pokemon Unite
Power Rangers: Battle for the Grid
Quake
Rainbow Six Extraction
Realm Royale
Resident Evil Re:Verse
Riders Republic
Rogue Company
Secret Neighbor
SMITE
Splitgate
Spellbreak
Star Wars
Super Animal Royale
Super Bomberman R Online
Super Mega Baseball 2
Super Mega Baseball 3
The Ascent
Them's Fightin' Herds
Tiny Tina's Wonderlands
Worms: Rumble:
World of Warships
World War Z
WWE 2k
If you want to know about these cross-platform titles, you can check out our CROSS PLATFORM section and search for the game you want.
How do Cross-Platform Games work?
If you are unfamiliar with gaming features or are a casual player, you must be wondering how cross-platform games work. For professional gamers who already know what Cross-Platform Games you can skip this part.
The concept of cross-platform games is simply connecting players who want to play the same game together but are playing on different platforms. For example, if you are playing on a PlayStation, you can connect with players playing on an Xbox.
There are other cross-platforms as well, like cross-progression, cross-generational, play, etc.
Conclusion
And those are the best cross-platform games this generation has to offer. As gaming is further revolutionizing and developing, most of our unbelievable ideas are slowly becoming reality.
Gone are the days when you would need a dangling cable just to play together with your pals. Cross-platform gaming perhaps created a massive impact in the gaming world as it continues to upgrade its features giving gamers the best experience and satisfaction while playing.
What is your best cross-platform game? Do you have any favorites? Comment down below and let everyone know. Who knows? You might find a buddy to join you here.