The SFC or System File Checker is used to scan and inspect any problems when it comes to the Windows System that you are using. This feature is available for Windows 7, 8, 10, and Vista.
You don't always need to use this feature unless you think there's something wrong with the system.
There can also be an error where the WRP or Windows resource protection could not perform the requested operation. Don't worry, as these are the different methods that you can use to fix it.
Fixing Windows Resource Protection Could Not Perform The Requested Operation Error
The CHKDSK method
Step 1
Search for the Command Prompt Option and run it as an administrator.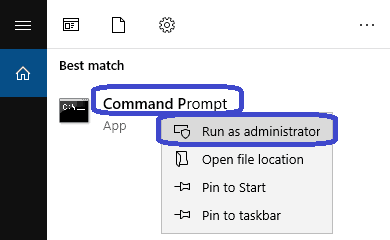 Step 2
Type the word CHKDSK C: /r first. If you look at the image below, the part where it says type first will appear when you correctly inputted the command, which is CHKDSK.
Step 3
When you see the option where you have to choose between (Y/N), press y signifying yes as you can see in the image above.
Step 4
If you did everything correctly, you must now restart your PC or laptop.
Step 5
Run the System File Checker and see if the problem still persists.
Using SafeMode
Step 1
Open the Run Option.
Step 2
Enter the word msconfig to open the System Configuration option.
Step 3
When the System Configuration is open, click on Boot. Then based on the image below, click on Safe Boot followed by Minimal. Then, press OK to finish the process.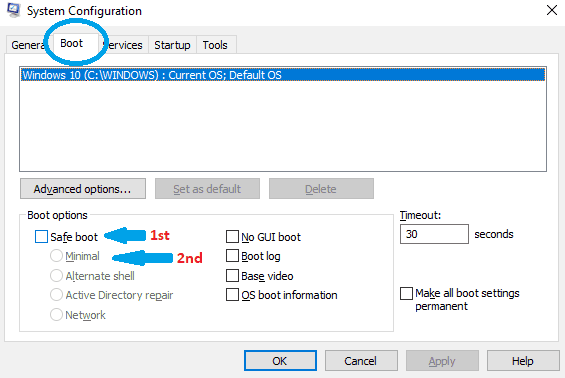 Step 4
The system will ask you to restart or just shut down. Regardless of your choice, this is needed because the system will start in Safe Mode the next time you turn it on.
Step 5
Run the System File Checker to see if everything turned out fine.
A complete re-installation
Step 1
Open the Media Creation Tool option and download the tool.
Step 2
Accept all the licensing, and just press agree to everything.
Step 3
You can then restart the unit once the download and re-installation are complete, and the problem will be fixed, which is the Windows Resource Protection could not perform the requested operation error.
In closing
The re-installation process is like your last method and can take the longest. You only use it when the first two methods aren't doing it for you.
If all else still fails, you can consult a local technician to help you as well as with other problems regarding the WRP.