Take your Sims' relationships to the next level with our Sims 4 relationship cheats! The Sims 4 is considered by many as the greatest social simulation video game of all time.
It replicates real life so intricately and allows everyone to play out the life they want. One of the biggest aspects of the game is maintaining relationships.
Starting and building these relationships is essential to the happiness of your Sims. After all, no one wants to be all alone without somebody to share life with.
Romantic relationships and friendships must be watered with love to grow. If you want to skip the process and control relationships in Sims, then you should try out our Sims 4 relationship cheats.
What Are Relationships in Sims 4?
Relationships are the connections and interactions that your in-game characters or Sims make. They can include friendships, romantic relations, family ties, and even rivalries.
Relationships influence how Sims interact, socialize, and build connections with each other. Different relationship types have different interactions with each other.
For example, friends can start friendly conversations, while romantic partners can engage in romantic and lovey-dovey interactions like hugging, kissing, and proposing marriage.
You can check the relationship levels between Sims through the Relationship Bar. These relationships include acquaintances, friends, good friends, best friends, soulmates, and more.
Relationships in Sims 4 can be built up by engaging in interactions that are suitable for your desired relationship type. Similarly, negative interactions can also decrease your relationship levels.
That's why you need time and effort to build and maintain relationships. But if you don't have the time and patience for that, then you should use our Sims 4 Relationship cheats.
How to Enable Cheats in Sims 4?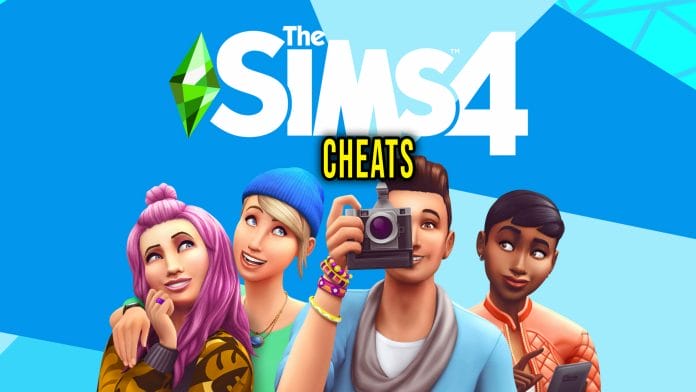 Before you can use any of the cheat codes for Sims 4, it's necessary to activate the game's cheat console. The process is quite simple if you follow these instructions:
1. First, verify whether cheats are permitted. The command differs based on the platform you're utilizing.
Windows: Ctrl+Shift+C
Mac: Cmd+Shift+C
PlayStation: Simultaneously hold R1, R2, L1, and L2.
Xbox: Simultaneously hold RB, RT, LB, and LT.
2. Type "testingcheats true" and hit the Enter key. Following this, a dialogue box should appear confirming the activation of cheats.
If this doesn't occur, it means that you've already enabled this option. At this point, you're all set to use the Sims 4 Satisfaction Points cheat.
Pro Tip: If you wish to deactivate cheats in the cheat box, redo the first two steps and change "true" with "false" or "off".
Sims 4 Relationship Cheats
Now that cheats are enabled and you can access the cheat console, all you have to do is input one of the Sims 4 relationship cheats below to either increase or decrease your relationship levels.
The cheat values are set to 100 and -100 but you can change them to any number in between.
| Effect | Cheat Code |
| --- | --- |
| Increases Friendship Level | ModifyRelationship Sim1 Sim2 100 LTR_Friendship_Main |
| Decreases Friendship Level | ModifyRelationship Sim1 Sim2 -100 LTR_Friendship_Main |
| Increases Romance Level | ModifyRelationship Sim1 Sim2 100 LTR_Romance_Main |
| Decreases Romance Level | ModifyRelationship Sim1 Sim2 -100 LTR_Romance_Main |
| Increases Pet Relationship Level | ModifyRelationship SimName PetName 100 LTR_SimtoPet_Friendship_Main |
| Decreases Pet Relationship Level | ModifyRelationship SimName PetName -100 LTR_SimtoPet_Friendship_Main |
Types of Sims Relationships
Friendship – Sims can have a lot of friends through positive interactions, spending time together, and doing shared activities. Friendship levels can range from acquaintances to best friends.
Romantic Relationship: Romance between Sims develops from flirting, dating, and other romantic interactions. Romance can lead to partnerships, marriage, and even having children.
Family Relationship: Of course, Sims also has family relationships, such as parent-child, siblings, and extended family ties. You can interact differently with different family members.
Enemy/Rivalry: Sims can also develop negative relationships that may result in conflicts and rivalries. These relationships can affect your Sims' mood.
Coworker: Sims who work together can build coworker relationships. Coworker relationships are important, especially if your Sims have careers that require teamwork and collaboration.
Acquaintance: Acquaintances are people that your Sims have met but haven't formed deeper connections with yet. This is the door to other relationships before they become friends or more.
BFF (Best Friends Forever): Sims who have reached the highest level of friendship can become best friends forever, proving a tightly-knit bond.
Soulmate: This is the highest level of romantic relationship.
Pet Relationships: Sims can also form relationships with pets, from being friends with them to developing strong bonds of companionship and loyalty.
Conclusion
With our Sims 4 Relationship cheats, you can decide who your friends interact with and how deep their connections are.
You can even make them everyone's number-one enemy by decreasing their relationship levels. It's all a few clicks away with the help of Sims 4 cheat box.
If you're looking for more Sims 4 cheats, guides, and tutorials, GameGrinds is your number-one resource. So make sure you bookmark, and don't forget to comment your suggestions down below.