Roblox MeepCity is a Roblox game where you take care of your pets, chat, play mini-games, earn coins, and customize your very own place.
If you want to have exclusive pets and cosmetics, then you might want to try using these Roblox MeepCity Codes that we've listed down below.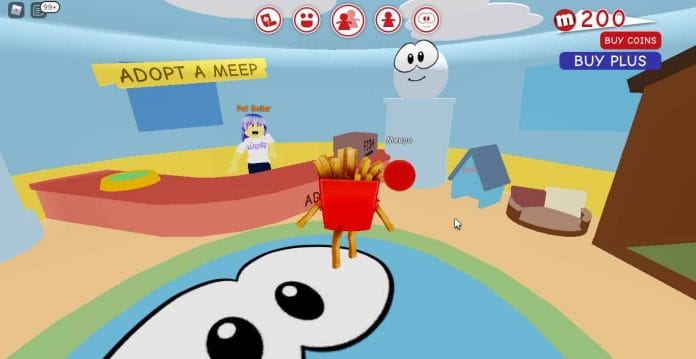 MeepCity is a social hangout/role-playing game created by Alex Newtron. The game is styled and was heavily inspired by Disney's Toontown Online and Club Penguin, as the creator played the latter games a lot in his youth.
More codes to check
Roblox MeepCity Codes List
Active Codes
Unfortunately, all the MeepCity codes have expired. We will update this list with new redeem codes as soon as they are released.
Although the main purpose of the game is to socialize, you can use Roblox MeepCity Codes to get extra items and coins for purchasing and customizing pets or renovating your house.
Expired Codes
These codes are no longer working:
nurse – Rewards: meep nurse hat
first – Rewards: meep hairstyle
jetpack – Rewards: jetpack
paperhat – Rewards: paper hat
animals – Rewards: animals reward
xxx – Rewards: meep from the shop
duck – Rewards: duck prize
How to Activate Roblox MeepCity Codes
To redeem Roblox MeepCity Codes, just launch the game and click the Twitter icon on the upper right side of the screen. Copy the code from our website and paste it into the text box to redeem your free rewards.
Also, take note that most of the codes are for your meep. So, it is better to adopt your first meep at the shop before redeeming any rewards; otherwise, the game won't let you use the code.
Conclusion
Now that you have access to exclusive codes for Roblox MeepCity Codes, you can now have exclusive pets and cosmetics that you can flex with your friends and other players.
You can now also customize your estate to your liking without limitation. Just type in the code that you want, and you're good to go!
We always keep this code up-to-date, so make sure to bookmark this page if you always want to get updated with the latest codes for your meep.
We also have codes from other games, and you can check them all out here!