Halloween is almost here, and it's a tradition in Roblox to play horror games. Are you ready for a two-week gaming marathon for Roblox horror games?
That's right! We are talking about the best thrilling games you could play on the game server today.
Whether you like modern horror or contemporary ones, our list will give you a taste of both worlds.
Do you prefer playing as a team, or do you see yourself as the lone wolf surviving the treacherous roads ahead? Only time will tell.
Are Roblox Horror Games Any Good in General?
This is probably the question most people who haven't played Roblox would ask. The TL;DR (too long, didn't read) version is a definite YES!
Suppose you're looking for more conventional horror experiences. In that case, we believe that Roblox is the correct avenue for you, especially if you don't want to buy current horror games outside of Roblox. You can have a chilling experience with some of the games mentioned below. Lots of jump scares await you.
Apart from seeing brand-new horror games on a regular basis, there are a handful of games out there that provide conventional horror experiences.
There's nothing more entertaining than playing Roblox horror games while enjoying the experience with friends. Compared to stealth games, the excitement you get from uncertainty can really bring a fun and exciting experience.
How we recommend Roblox Horror Games
The biggest challenge when playing Roblox horror games is the lack of character detail. Finding scary characters that would give you the creeps may be rare, but we've found some that might pique your interest.
For this round-up, we're going to focus on
Game popularity
Replay value
Active players
Multiplayer game modes
Overall gaming experience with friends or other people
Uniqueness
Now that those are out of the way, it's now time to discover the best horror games on Roblox — from up-and-coming ones to the most popular games today!
Best Horror Games on Roblox
We have rounded up the most popular horror games for Roblox based on the category for horror games.
If you're into murder mysteries, zombies games, thrilling stealth games, and more, then you would love what we have showcased!
The Horror Mansion is like a creepy hide-and-seek game where the normal players are given a set amount of time to hide from the killer.
The objective is simple; if you're the killer, you have to eliminate everyone in-game. If you're part of the normal crowd, run for dear life.
While this type of game is nothing new, it's still a fun experience to have with friends and online strangers.
If you're looking to keep yourself up at night, The Horror Mansion is good enough to provide that extra spook.
Void is all about finding the way out of the fringe between life and death. This game is filled with jump scares with loud and surprising noises, plus an eerie game environment that would leave you on edge from start to finish.
If you're a fan of Roblox horror games that require you to investigate and find a way to escape the area, then you would love Void. Venture out in the world with your friends as you find the answers and eventually… a way out.
In Specter, you and three other players would have to discover new evidence while exploring the paranormal. The main objective is identifying which ghost is haunting the area before time runs out.
Phasmophobia-Inspired games for Roblox are challenging to find. Because of the amazing cooperative experience you get with the real thing, finding a similar experience in-game would be amazing.
Fortunately, some Roblox horror games fit the bill… as long as you're okay with wonky graphics.
SCP-3008 is a game inspired by furniture hell. Dubbed the infinite IKEA, you are set to wander and explore the vast horror land. Your mission is simple: build your own base, fight your way and survive.
While the plot might not be the best out there, it's still a unique and refreshing horror game you can play on Roblox. With over 10,000 active daily users, there is never a dull moment playing in the world of IKEA horror.
Insane Elevator is all about survival. In this game mode, you must survive every floor and its creepy challenges. Popular creepy characters like Pennywise, the killer clown, Sad Face, Siren Head, Alien UFO, and more are waiting for you. Are you up for the challenge?
This may not be the most frightening game on the list, but this classic game is fun, challenging, and exciting.
It gives players plenty of jump scares, a terrifying character design, and a kind of scary experience. If you're looking for a pallet cleanser for scary games, this can provide countless hours of fun.
Bear Alpha is one of those survival Roblox horror games that are both fun and frustrating at the same time. Do you have the skills to survive the abomination facing you? What if you are the monster you're terrified of?
Bear Alpha is not your average frightening game on Roblox. In fact, it gives scary Roblox games a reason to be thrilled.
It's one of the most competitive horror games out there, and it really puts players on the edge of their seats because of how cleverly designed the game is. If you're looking for something to really spook you, you would love Bear Alpha.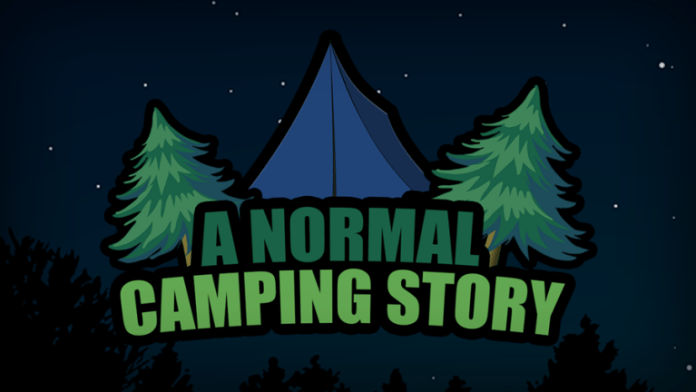 A Normal Camping Story is a normal game about camping where everything that could go wrong has gone wrong.
Are you ready to face the adventure of a lifetime? This game has plenty of plot twists and challenges waiting at every corner.
If you're getting tired of the typical gaming environment where you have to choose a side, then play a role, then you will love A Normal Camping Story.
This is not one of your average Roblox horror games as the game acts like a movie. You need to dedicate at least 45 minutes of your time to complete the experience. Are you up for it?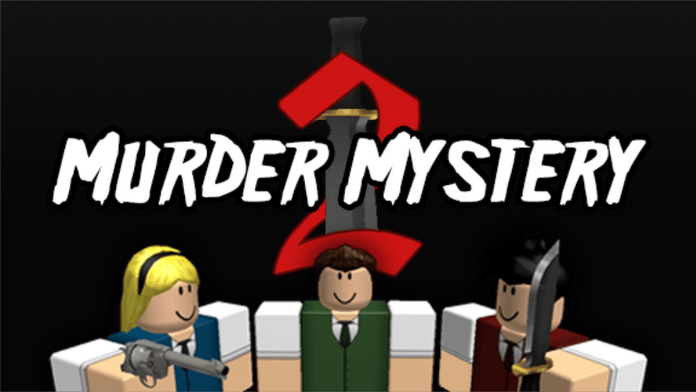 Murder Mystery 2 is one of those Roblox horror games where players are divided into groups of three: Innocents, Sheriff, and Murderer.
The game is simple: Innocents have to run and hide from the murderer. The sheriff's job is to investigate the witnesses and point out who the murderer is. Finally, the murderer's role is to not get caught while eliminating everyone.
You're not mistaken if the game sounds similar to Among Us. However, what makes it different is the sheriff, which can make it more challenging to find the murderer.
Game Guides? See More:
Summary
Are you feeling spooked yet? We believe that every game mode we have listed up there is guaranteed to give you a different kind of harrowing experience.
While the real world is still not back to its normal self, let's celebrate Halloween together in the world of Roblox.
Do you know any other Roblox horror games that gave you the chills? Please do share the game, as well as the experience you've had. Do you prefer playing alone or with a group of friends?
Share it in the comments section, and we'll be more than happy to feature your story and credit you for it!