Project XL is an RPG adventure game based on famous anime where you explore the world of Project XL and get to use unique abilities together with their moves.
With the use of Project XL Codes, you'll get extra mastery XP which will help you unlock the abilities that you want.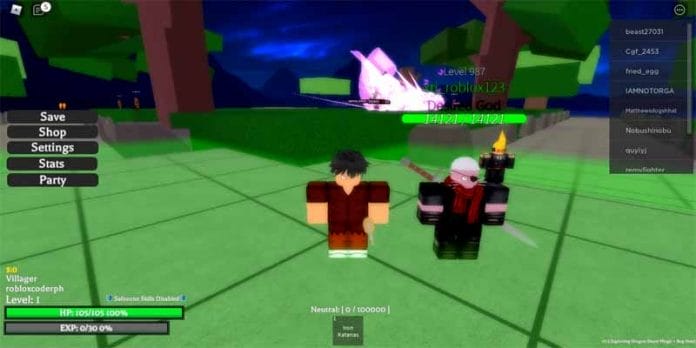 If you've liked Anime Fighting Simulator, then this game is a must-try for you. Apart from the intense action, abilities in the game were inspired by the following anime such as Demon Slayer, One Piece, Seven Deadly Sins, My Hero Academia, Dragon Ball, Black Clover, and Fairy Tail.
Besides the gameplay itself, there are also rules in the game that you need to abide by. But rest assured that using these Project XL codes is not prohibited and can be freely used as long as it is not expired.
Project XL Codes List
Active Codes
These codes are working and redeemable:
SubToTaklaman – 30,000 mastery XP and 15 minutes of double mastery
SubToTheSalehm121 – 30,000 mastery XP
3kLikes – 15 minutes of double mastery
20kLikes – 20 minutes of double mastery
blackstar6991MVP – 30,000 mastery XP
HerbalGibbon13 – 5,000 mastery XP
milan242 – 30,000 mastery XP
PyrusPlayer – 5,000 mastery XP
Reaiah – 30,000 mastery XP
SubToJohntoon02 – 30,000 mastery XP
SubToKelvingts – 30,000 mastery XP
Expired Codes
There are no expired codes for Project XL.
How to Activate Project XL Codes
To redeem Project XL Codes, follow these steps;
Step 1: Open the game and click the Settings button on the left side of the screen.
Step 2: A new menu will open. Find a text box that says enter code.
Step 3: Place your code so it will automatically redeem it without pressing any button.
See the video walkthrough:
More codes to check:
Conclusion
The game's goal is to be the strongest; you need to unlock the best abilities possible to defeat enemies.
For you to be able to achieve that, you need to grind harder to level up. It takes much dedication to be the strongest in an RPG game, but we all know it's worth it.
For more codes like this, visit our Roblox Game Codes Compilation section.
If you want to be the strongest in Project XL, you may want to consider using these Project XL Codes.
These exp and mastery boosts will give you a head start against your competitors, helping you in your quest to become the strongest in the game.