Murder Mystery 2, also referred to as MM2, is a Roblox game where you solve mysteries as Sheriff, run away and hide as an Innocent, or become the Murderer itself, who eliminates players along its path.
These Murder Mystery 2 Codes can make your Knife stand out whenever you are assigned as a Murderer as it gives you exclusive Knife skins that you can flex to everyone.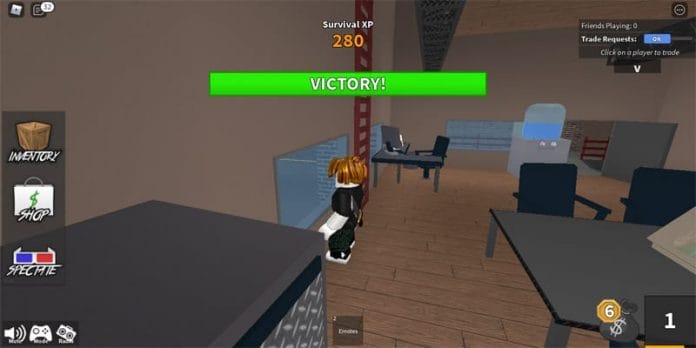 The game is made by Nikilis and is based on a Garry's Mod game called Murder. A single match holds up to twelve players, with ten innocents, 1 Sheriff, and a Murderer, and only the Murderer can use a Knife can be used as both melee and range.
Though Knife Skins are for aesthetic purposes only and don't really do anything in the game, it will still make you look cool compared to those who only have plain knives.
So use these Murder Mystery 2 codes and hunt your enemies with style.
Murder Mystery 2 Codes List
Active Codes
There are no working Murder Mystery 2 Codes at the moment. We will update this article once new codes arrive.
Expired Codes
These codes are unredeemable and no longer working:
INF3CT3D
G003Y
R3PT1L3
SK00L
PATR1CK
2015
G1FT3D
TH3N3XTL3V3L
N30N
HW2017
COMB4T2
PR1SM
AL3X
C0RL
D3NIS
SK3TCH
SUB0
How to Activate Murder Mystery 2 Codes
You can redeem the rewards from the codes even if you're in the lobby or in the game. Just click Inventory on the left side of the screen and locate the textbox for the code. Enter the code and click Redeem to get rewards.
Video Walkthrough
More related game codes to check:
Conclusion
If you love to solve mysteries for the greater good or just run amok and cause trouble, then Murder Mystery 2 is just the game for you.
Some might view the game as inappropriate, but some kids may consider it a complicated tag version. Having said that, parent supervision while playing is still advised.
We know most of you want to be the villain in this game, and we also know that you want to defeat opponents in style.
More codes for your favorite Roblox games, see our Roblox game codes section.
That is why Knife cosmetics are essential. So make sure you are continuously updated when a new MM2 Code arrives.