Looking for the best Modern Bloxburg house ideas? You're in the right place!
Bloxburg never disappoints in giving house hunters headaches in choosing what house is best for them to build. But, with great pride, modern houses are stepping up to claim the throne.
With money and effort to consider, players sometimes settle for only what they think they can afford. This ends up as waste for their satisfaction would not be reached in the end.
To kick out the disappointment, we have collected some ideas that would save you money but will give you a satisfying result through modern houses.
10 Best Modern Bloxburg House Ideas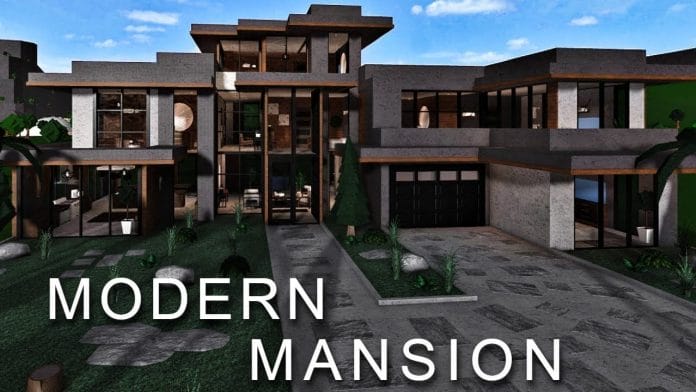 From cheapest to priciest, here are the ten coolest concepts of modern Bloxburg house ideas that always win the heart of every house hunter in Bloxburg.
Also Read:
Cheap Modern Family House
If you are on a tight budget but are on for a modern-looking house, this could be your primary pick.
This house may cost cheap, but this single-story humble abode cannot be seen that way because of its elegant-looking design. With just 10K, you can avail a home that can provide you with a comfortable life.
Small Family House
With a touch of traditional design, this house is built with light materials for your budget. With little dollars to spare, you can provide your family with a comfortable home.
It comes with 2 bathrooms, and 4 bedrooms and also includes a nursery, dining room, office, warm living room for your guests, laundry room, and a garage. Simple yet pleasing, this home is a great choice.
Blush Modern Mansion
A dreamy home is also on the list for individuals who love soft colors, especially blushy pink. This house steals a lot from your pocket, but this is a great investment.
You can personalize this mansion if you are not into pink. The interior is made special for those who love windows and modern style. A home that matches a sassy personality really well.
Modern Family Mansion
Whether you are a family man or just someone who loves great space, this house is for you. The interior features a contemporary design while holding on to modern style.
Never miss the chance to own one of the unique mansions that you can stumble upon when you are house hunting on the Bloxburg.
Modern 2-Story Family House
This modern 2-story home comes with an elegant dining area, spacious kitchen, pleasant living room, garage, and a bathroom with a bathtub placed right next to the large window.
On the second floor, there are four different bedrooms with a balcony for your desired sightseeing. This is the best spot for those who love gazing outside.
Mid-Century Modern House
This fancy house is a perfect combination of mid-century and modern design. It features multiple floors, 2 bedrooms, and bathrooms.
This design is considered as one of the most favorable houses for those buyers who can easily pull out $53K from their pockets.
Super Mega Modern Mansion
If money is not an issue, this elegant mansion will surely bewitch individuals who are into space and sharp-edged angles. With the power of modern architecture, this mansion is designed aesthetically.
But mind you, an amazing house like this isn't a piece of cake. It features large windows and a captivating combination of black and white colors, highlighting the house's elegance.
Modern Zen Mansion
Another dollar-demanding mansion that features a combination of western and traditional eastern architecture but is still an undeniably appealing construct.
Zen mansion, unlike other mansions, took a minimalistic approach when it comes to color, which makes it ideal for players looking for bigger homes with not many colors in them.
2-Story Modern Mansion
Adding to the streak of luxurious abodes is this two-story mansion that features a classic modern mansion interior.
It might be smaller than a regular mansion, but it does not change the fact that it still causes a fortune to build.
Academic Mansion
Closing this list is a distinct home for individuals who love to be in an academic atmosphere. This mansion is a combination of modern and traditional architectural elements, which you will surely love. Additionally, this house is just a little bit spooky!
Conclusion
Those are the best modern Bloxburg house ideas, and that's it for our best-found modern humble abodes. Some may be cheap, and others may not be the biggest, but it guarantees a comfortable setting that would satisfy your needs. Found your choice yet? Let us know what it is!
Whether you want more house designs, secret codes, or tips and tricks for Bloxburgs and all sorts of games, GameGrinds is a gold mine. So make sure to bookmark and comment on any questions you have.