It's Uno with friends, but online! Is Uno cross-platform? Let's find out!
Who doesn't know about the late-night parties with cousins and friends featuring what is perhaps the most famous card game of all time? Well, except for actual playing cards. Nevertheless, Uno's popularity is no surprise because of its simplicity and suitability for all ages.
Now, we don't need to be physically together to enjoy this game. Simply open your favorite gaming platform and go online with your friends. That's why a lot have been asking, is Uno cross-platform?
Find out more about cross-platform features in our article: "What Is Cross-platform In Gaming?".
A Quick Intro to Uno
Uno is Ubisoft's take on the vintage card game that is timelessly popular. One of the most well-known classic games that we have all grown to love!
The fun new features that UNO has added are back for another round of enjoyment, including video chat support and a completely new theme system. As you match cards by matching value or color, play action cards to mix things up.
You and your friends can never play the same game twice as you compete with other players to empty your hand before everyone else by choosing from Classic play or customizing your experience with a variety of House Rules and match settings.
You're in for a new card game as new branded themes introduce Theme Cards that have never been seen before and completely change how you play the game, and get ready for a change of pace as well!
Uno is available on a ton of platforms since it's a very old game. But the latest and updated versions are available on modern consoles and devices, including the following:
PS4/PS5
Xbox One
PC
Xbox Series X/S
Nintendo Switch
Certainly, it wouldn't have lasted for so long if it wasn't fun to play. But, is Uno cross-platform?
Also Read:
Is Uno Cross-platform in 2023?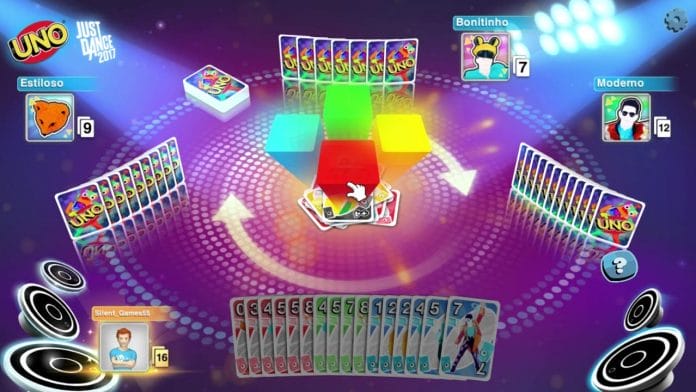 No, Uno is not cross-platform even after all these years. Although you can play it on your own devices, you can't play with friends who use other platforms.
You'll either have to transfer to the platform your friends are using for the game or ask and wait for them to transfer to your hardware if you want to play with them.
Is Uno Cross-platform Between PC and Xbox?
No. Uno is not cross-platform between Microsoft's devices. This means that players from the Xbox consoles and the PC are not able to play together. Both sides are stuck with players from the same platform as theirs.
Is Uno Cross-platform Between PC and PS4?
Still a no. Though you can play Uno with players who are on the same platform as you, it's a different story if you have different gaming devices. This means that PC and PS4 players won't be able to hop on the same game together.
Is Uno Cross-platform Between PS4 and Xbox?
No. Unfortunately, Uno doesn't offer cross-platform play for the PS4 and Xbox. The same goes for their latest consoles, the PS5 and Xbox Series X/S. So no joined games will be made with players from these platforms.
Conclusion
Uno has been around for quite a long time. Ever since its release, the game has maintained its popularity. This is due to the fact that the classic card game it is built upon is so nostalgic and well-loved.
Sadly, the fact that it's an old game makes its chances of getting cross-platform support in the future is very slim.
What about your favorite game? Is it cross-platform just yet? You can always check our cross-platform section to find out. Comment down below what game you would like us to cover next.