Can you debunk your criminal neighbor and impostor with friends from other platforms? Is Secret Neighbor cross-platform? Read on to find out!
Save your friend hostage and kept in your creepy neighbor's basement in this Multiplayer Social Horror game, Secret Neighbor. Rescuing your friend from the hands of your scary neighbor is hard enough. But things get crazier when his in the midst of your group pretending to be one of your friends.
This game offers thrilling and fun gameplay, especially with the socialization and mind games that come with it. But the big question is, will you be able to play Secret Neighbor with players from different platforms?
Cross-platform features is revolutionizing gaming. If you are not familiar with this just yet, then it's about time you learn everything you need to know about cross-platform in our article: "What Is Cross-platform In Gaming?".
With that out of the way, let's dive deeper into Secret Neighbor.
A Quick Intro to Secret Neighbor
Secret Neighbor is a multiplayer social horror game called that is set in the Hello Neighbor universe. The Neighbor House is yours to explore, look for clues and keys, and unlock the basement but be careful because one of you is actually the Neighbor in disguise.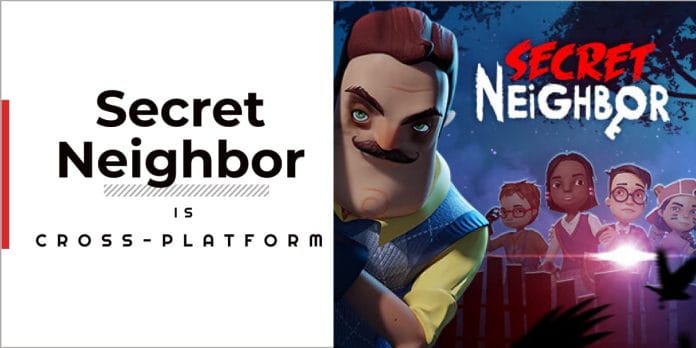 Work together to save your friend from the basement, or play the Neighbor and mess with everyone's heads!
Keep the invaders out and utilize your disguise to win their trust, lay traps, and eliminate those bothersome intruders one at a time.
Start the witch hunt by convincing your friends that someone else is the neighbor. Your privacy must be protected!
Or, are you knowledgeable enough to use the official maps without looking at them? Don't be scared of boredom because you can build your own maze in the Level Editor, then invite your friends to play.
Released initially on December 19, 2018, Secret Neighbor is currently playable on the following platforms:
Nintendo Switch
PlayStation 4
Xbox One
Xbox Cloud Gaming
Microsoft Windows
Google Stadia
The replayability and socialization the game offers are endless. But is Secret Neighbor cross-platform?
Related Articles:
Is Secret Neighbor Cross-platform In 2023?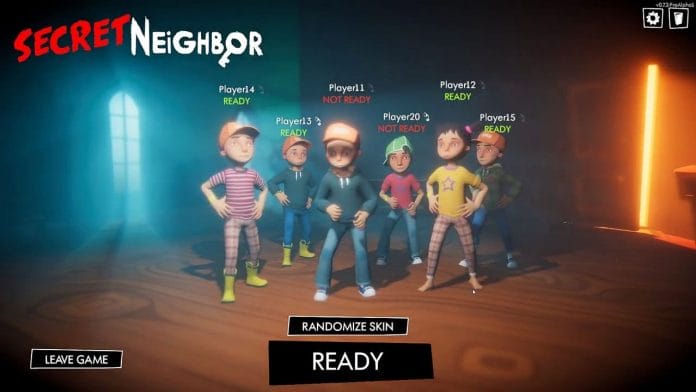 Yes. You'll be glad to know that Secret Neighbor is cross-platform. This means that o matter what platform they use, you can play this game with other players.
For gamers, this is a huge advantage and convenience. It is also quickly overtaking other top games in popularity among ardent players.
Is Secret Neighbor Cross-platform Between PC and Xbox One?
Yes. Secret Neighbor is cross-platform between PC and Xbox One. This means that while playing on your Xbox One, you can join other players who are on the PC.
Is Secret Neighbor Cross-platform Between PC and PS4?
Yes. Secret Neighbor is cross-platform between the PC and the PS4 as well. This means that no matter which of these two platforms you are using, you can play the game with other players.
Is Secret Neighbor Cross-platform Between PS4 and Xbox One?
Yes. Secret Neighbor supports cross-platform features between the consoles. This will allow players to connect with players no matter which platform they are on. It means that you won't have to buy the same type of console if you want to play this game with friends.
Conclusion
With games like Among Us topping charts, it's no surprise that Secret Neighbor is gaining massive popularity. Social games combined with investigation and trickery are really in demand for avid gamers.
A huge part of that success is that they are available across many platforms and support cross-platform features. It's excellent news that Secret Neighbor has this as well, and it's music to the ears of the game's players.
Do you have other games in mind? You can check out if a title is cross-platform in our cross-platform section. Or you can comment below what game you want us to cover next.