Cross-platform is a piping hot topic when it comes to gaming. It's no surprise since it lets you play with your friends on different gaming devices. Roblox is one of the most talked about games today.
This feature is almost a necessity nowadays, but just in case you haven't encountered the term "cross-platform" yet, check out this article to learn everything you need to know about cross-platform gaming: What Is Cross-platform In Gaming?
A Quick Intro to Roblox
Roblox is an online platform that lets users enjoy games made by other players. In short, Roblox is not a game but more like a storefront like Steam, where you can look for a game to play.
Roblox is unique in the gaming industry because all of its games are created by its users, unlike a storefront like Steam. Games may be created on Roblox, so having fun isn't limited to just playing them.
These video games are not officially created by the Roblox Corporation but rather by platform users. According to the official website, the platform's users have published over 20 million games.
Roblox is from Roblox Corporation, and you can access it using the following platforms:
Microsoft Windows
Android
iOS
Macintosh OS
Xbox Series X and Series S
Fire OS
Ever since 2021, Roblox has gained massive popularity leaving a lot of users asking, is Roblox cross-platform?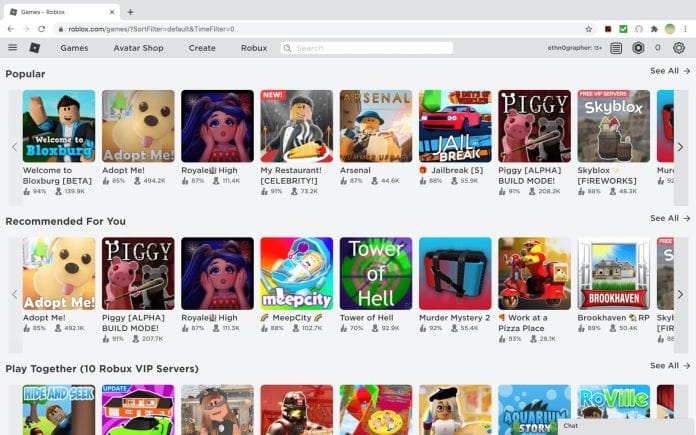 Related Article: Is Hunter Call of The Wild Cross-platform?
Is Roblox Cross-platform in 2023?
Yes. Roblox is cross-platform in 2023. This means that you can access Roblox and play countless games with your friends even if they are on a different platform than you. Though there are some limitations, let's see which platforms support cross-play in Roblox.
Is Roblox Cross-platform PC and Xbox?
Yes. Roblox is cross-platform compatible with both Xbox One and PC. All praise goes to the programmers that created this upgrade. Before, Xbox players could only play against other Xbox users. But now, users of the PC and Xbox One platforms can play against one another.
Is Roblox Cross-platform PC and PS4?
Unfortunately, Roblox is not available on PlayStation. So there is no possibility of playing with someone on the PS4 if you are a PC player or any platform on that matter.
Is Roblox Cross-platform Android and iOS?
Yes. Android and Apple users may play Roblox together thanks to the availability of cross-platform features. Despite many games being available exclusively on one OS, Roblox is free-to-play and cross-play compatible between these two devices.
Is Roblox Cross-platform Mobile and PC?
Yes. Many are wondering if smartphone players can play Roblox with those on the PC and the answer is a YES! Mobile and PC are cross-platform compatible. Despite the difference in mechanics and controls, you can still play Roblox with your friends, whether you're using a phone or computer.
Conclusion
Because of its player-driven environment, Roblox has gained wild popularity. Major media publications are now writing about Roblox, including The Wall Street Journal, The New York Times, and CNN. Roblox stock searches on Google have increased dramatically, and even well-known people like Reese Witherspoon are making fun of it.
Thanks to the availability of cross-platform features, millions of Roblox games can be played by you and your friends no matter what platform you are using. This is a huge convenience since most of us don't have the budget for buying a new gaming device.
With a huge platform like Roblox adding cross-platform into their arsenal, we can expect more developers to do the same with their games.
What about your favorite game? Is it cross-platform? Check out our cross-platform category to find out!