With face to face meetings heavily regulated nowadays, most people are holding their conferences via video calling and chatting apps.
Definitely one of the most popular of those apps is called Zoom – a software that you can install in practically all platforms. That's right – even Chromebooks can easily accommodate this particular software.
If you need an efficient app to talk with colleagues or keep in touch with friends, here's how you can install Zoom on your Chromebook.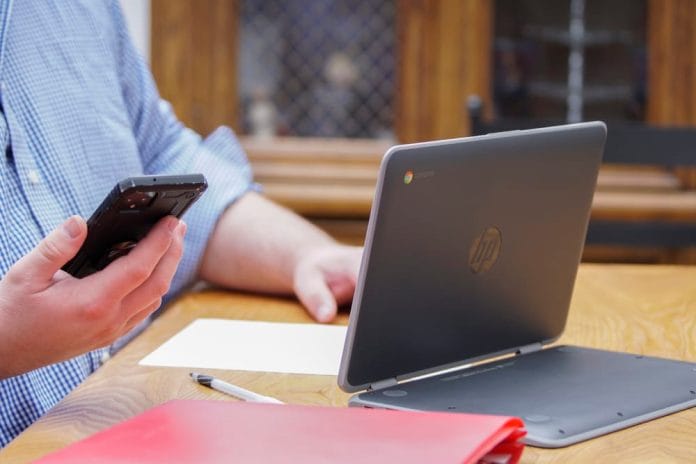 Installing Zoom on Chromebook via Chrome OS App
Step 1: Check your Storage
The Zoom app will consume around 33MB of your storage. Be aware though that this might increase depending on your Chromebook.
Since Zoom frequently updates in favor of newer models, you might need to download additional apps or integrate additional apps to run Zoom.
Fortunately, Zoom will prompt you about this so there's no need to worry.
Step 2: Access via Chrome OS App
There are actually two options when it comes to accessing Zoom. There's the Chrome OS App and there's the Android App, both of which can be found in your Chromebook.
Of the two, it's often better to use the Chrome OS App because it fills up the screen entirely, allowing you really get that "netbook" feel.
Step 3: Find the Chrome Web Store
Once you've opened the Chrome OS App, look for the Chrome Web Store and search Zoom. You can find the search tab via the top left portion of the screen.
Step 4: Verify the Source
Here's where some of the confusion might set in. You see, when you do the search for Zoom, it's possible for several search results to pop up.
You want to get the Zoom app that comes from Zoom.us because this is the one that would work best for you. Once you find that, click Add to Chrome.
Step 5: Add App
Once you click Add to Chrome, another prompt will pop up. This will state the app permission requests you need to be aware about.
Since Zoom is a video calling and chatting device, the app will obtain access to your microphone and camera.
Make sure to read the app permission request – it isn't that long and will give you some idea of what thing in your phone the App can access. Once you're satisfied, click Add App.
Step 6: Wait for the Notification
Once you click Add App, you should be able to get a notification afterwards telling you that you have successfully installed Zoom in your Chromebook.
Step 7: Test the App
Once the app has been installed on your Chromebook, you should be able to see the Zoom icon on your screen.
Double click on this for the app to open. There are two options there – you can either Sign In or Join a Meeting.
If you Sign In, you can start your own meeting and invite people to join you in it.
Zoom meetings are not like Skype in that you actually have to add a person and be friends with them on the platform because a meeting can be made.
You simply have to share to them a specific link which will automatically bring them to the meeting. The link can be shared via popular messaging sites – like Facebook Messenger.
Once they click that link, Zoom will alert you that someone is trying to join the meeting. For them to be able to join, you just have to approve them and the conversations can begin!
Of course, what if you prefer to use Android instead of the Chrome OS App? If this is your preferred method of installation, here's how to go about it:
Step A: Go to the Google Play Store App
Instead of using the Chrome OS App, just find the Play Store and search for Zoom.
Note that the Android App installation doesn't have all the functions of the Chrome OS App Zoom.
This is why the first option in this article is for you to use the Chrome OS App.
Step B: Look for Zoom Cloud Meeting
Again, this is where a bit of confusion can take place. Look for the Zoom app with Zoom US as its source.
The full name for this app is ZOOM Cloud Meetings. Ignore all the other apps that have the same name. Hit install.
Step C: Install and Check
Wait for the app to be installed. Once the installation has been completed, you can access the app by double clicking on its icon on the screen.
You will have three options: to Sign Up, Sign In, or Join a Meeting. The process for this is no different than if you installed Zoom via the Chrome OS App.
Conclusion
Zoom is a free app that can host up to 100 people at the same time – but only for 40 minutes.
However, if you're only having face to face meetings, Zoom will let you use the app for an unlimited amount of time. There are also tiered plans for Zoom, with the most expensive one set at $19.99