Amazon Fire TV is an interesting piece of equipment. It lets you watch and stream movies from the internet as long as the USB stick is connected to the TV.
You can access the HUD and other features of the Fire TV using your Firestick. The Firestick can have some problems that you can deal with later on, and one of them is that you need to know how to reset Firestick here are just a few methods.
Resetting Amazon Firestick Fixes Most Problems
One of the first things you should try if you're having problems with your Amazon Fire TV Stick is to reset it. This can help with everything from freezing to buffering to basic stability difficulties. While it may appear difficult at first, restarting your Firestick is actually fairly simple.
We'll walk you through the steps of how to reset Firestick in this article. We'll also give you some pointers on how to troubleshoot any problems with your gadget. So, if you're ready to begin, keep reading!
Doing a Factory Reset on the Settings Option
This first method is merely doing a reset to factory settings. This is similar to other devices where once the reset is finished, every saved item and information on the Firestick will be removed. It converts back to when you first bought and used it.
The first thing to do is to go to the Settings option.
Once you click on Settings, choose My Fire TV.
You can choose between Restart or Reset to Factory Defaults. Click on the Reset to Factory Defaults.
The device will then perform the reset so all you have to do is wait but remember that everything will be wiped out.
Once the reset is finished, you can then log in with new information and details on your Fire TV device.
Doing a Factory Reset on a Firestick Remote
You can do a factory reset by using the Firestick Remote and not so much by using the settings option.
Based on the image above, simply press the Right button and Back button at the same time.
You need to hold it for about 10 seconds. If nothing happens, just continue doing it until the reset option pops up and initiate it.
Don't forget that the Firestick Remote may have problems. You can inspect if the batteries are still functioning or you can pair it up with another Firestick Remote and do the reset.
Then, just wait for the reset to finish, and you're good to go.
Using the Fire TV App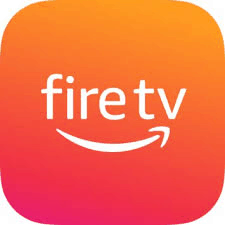 When all of the above things are just too complicated or if you're looking for another method, then you can download the Fire TV app on your device.
You can perform the factory reset setting on your device. It just needs to sync up your account on your Fire TV and Fire TV app.
You can simply browse through the options on the app. You can pretty much perform the reset there.
In Closing
You need to know how to reset Firestick so that it can clear up the memory stored. You don't need to worry because the memory won't be filling up right away. Even if you stream a lot of things, it will take some time before that happens.
So, if your Firestick is slowing you down and you've exhausted all other options, restarting it might be your best alternative. This procedure is straightforward and should just take a few minutes of your time.
Did the above-mentioned step help you? Please share your thoughts in the comments box below; we'd love to hear from you. Also, don't forget to read our other articles.