It is very possible to run a wide array of apps on your Chromebook. These include web apps, Chrome apps, Chrome browser extensions, and, of course, Android apps. This means a Chromebook user has access to Android apps that millions of people across the globe love. Exciting, right?
Also read: How To Download Fortnite On Chromebook
How to Download Android Apps?
What you have to do first is to check out if your device supports Google Play. Apart from checking the list of devices that can run Google Play, you also have to update your Chrome OS to version 53 and higher.
Here is how to update your Chrome OS:
Step 1: Click on the taskbar which is located at the bottom-right corner of your screen.
Step 2: Hit the Settings.
Step 3: Click on the Chrome Menu which can be seen at the upper left part of your computer. Look for the three parallel, horizontal lines.
Step 4: Choose About Chrome OS. Now, if you can see that the OS is not updated to version 53 or higher, head on over to the Check For Updates option.
Step 5: Once done updating your Chrome OS to the required version, it is now time to launch your Play Store.
How to Install Apps From the Play Store
Here are ways to launch your Play Store:
1) Hit the Start button. This seems like a white circle. In the search menu, key in Play Store.
2) If Play Store is not included in the frequently used apps, hit the Up button so you can see more apps.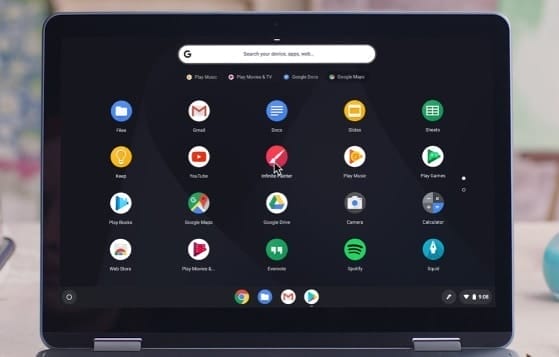 You will then see the icon of the Play Store.
Now, to install Android apps using the Play Store, use the steps below:
Step 1: When you have launched the Play Store, you can now find the search box. This is the empty box at the top of your screen.
Step 2: Key in your search criteria. You will then click the Enter key on your keyboard.
Step 3: Before downloading any app from the search results, it is prudent to go over some reviews so you will get a glimpse at how the app performs based on what other users are saying. You may also opt to check out some screenshots and the app's brief summary. On top of that, it is also smart to check if the app you are about to install has in-app purchases to enable some functionalities or if it is absolutely free.
Step 4: Hit the Install button as soon as you have spotted a good app. You will be given a glimpse of the installation progress bar.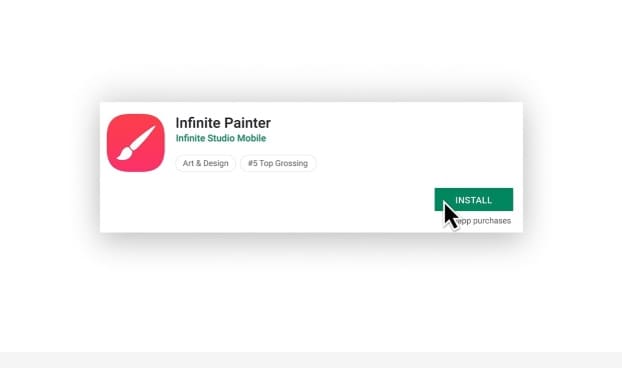 Step 5: Click the Open button on your screen. This means that the app has been successfully installed. Another way is to head to your apps list or app grid. You will then see the icon of your installed app.
How to Download Apps Using Google Web Store
The alternative when downloading apps for your Chromebook is using the Google Web Store. If you do not know yet, the Web Store is where people go should they wish to download apps before Google rolled out its Google Play Store. What this means is that some apps in the Play Store may not be available through the Web Store.
Follow these steps:
Step 1: Hit the Start button. This is akin to a white circle at the bottom-left part of your screen.
Step 2: Click the Up arrow on your screen once you see that the Web Store is not listed as among your frequently used apps.
Step 3: Hit the Web Store icon on your screen. You will then be redirected to this URL, https://chrome.google.com/webstore, through the Chrome web browser app.
Step 4: Key in the app criteria you are looking for through the search box that is located at the top-left part of your screen.
Step 5: Click your Enter button once done typing in the search criteria.
Step 6: Prior to downloading any app from the Google Web Store, it is also a very idea to get a sneak peek of the app's details, including its description.
Step 7: Hit the Add to Chrome button to download your desired app.
Step 8: As soon as you are done clicking the button, you will be prompted with a dialog box asking you to confirm if you wish to add the app. If you agree, then choose the Add extension option beside the Cancel button.
Step 9: You will then see a notification saying that the app has been added to Chrome. To confirm if the app has been really added, you will see a green banner saying the app has been Added and you will also see the button asking you to Rate your downloaded app.
Now, you are all set to use the app.
Conclusion
As you can see, it is straightforward when it comes to downloading apps on your Chromebook. With this step-by-step guide, downloading your desired app will certainly be as easy as ABC.