When it comes to chatting, people can engage using emojis. When it comes to emojis, social media sites have different sets.
You can download a free emoji app for Android, and you can use these apps on your keypad and input them on whatever it is that you type or post.
A lot of people go online today. Social media is probably the most popular type of website today. There are millions of people that log in daily and do different things.
Top 10 Free Emoji Apps for Android Users
One of the things that people do is chat with other people. They could be chatting with friends, family, or any stranger.
Here is the list of the top free emoji apps for Android.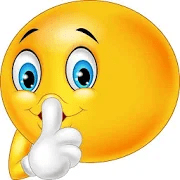 The word elite means superior and can be above the rest. Elite Emoji can be one of the best apps out there that you can use.
It brags around having over 3,000 emojis, and that's a grand feat on its own.
You get the basic yellow-faced smiley emojis using different emotions and more. The app also has GIFs that you can send and emoticons with instant messages that you can link to other social media apps.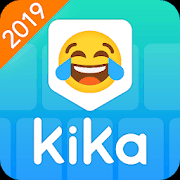 Kika has always been updated over the years, and the latest 2019 version is something that you can use.
It has a ton of emojis to choose from, such as GIFs, stickers, and customized pictures. You can customize and change your keyboard with texts and emojis that you can send instantly.
You can also use the app's language converter with over 50 languages that automatically detects and changes the language.
SwiftKey Keyboard is originally used for Microsoft, but it has made a version for Android devices.
It offers the basic emoji icons that you can use. Aside from the basic emojis, you can also access advanced emojis such as stickers, GIFs, and more.
You can use this free emoji app for Android, along with features like auto-correct, spellcheck, and more.
You can customize some of your images and use them as emojis that you can send easily.
04) GO keyboard
The recent version GO Keyboard 2019 has many things that you would need when you want to send some nice emojis.
You have the basic emojis as well as those that are a bit advanced. You can use some popular character designs free of charge.
The app also allows you to customize your keyboard, images and send out voice recorded messages with emoji icons for added effect.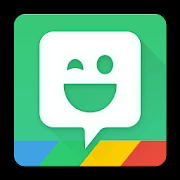 Bitmoji is an amazing one that you can get. You can start and customize your avatar. Once you're done with your avatar, it will automatically be edited into the emojis.
Your avatar's face and attire can be used on those texts and emojis that you will use.
You can also integrate Bitmoji into your Snapchat account and use it as a filter, which is so sweet.
Facemoji Emoji Keyboard has thousands of emojis to choose from. The other thing is that you can send stickers and GIFs of all kinds.
You can even customize your keyboard to have the options for the emojis to be easily accessible. That way, you can easily click on it and launch a hundred emojis.
07) Emoji Maker (No longer available)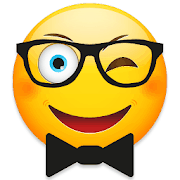 What's better than sending some emojis, sending emojis that you made? Emoji Maker allows you to do all of these things easily.
Simultaneously, the app has some default emojis and tools you can use, making your own emoji possible.
You can have a blank yellow face in which you can put some facial reactions and emotions. You can also use some accessories like hats, glasses, and more.
That way, your emoji can be more attuned to how you feel or just express your artistic skills.
08) My Photo Emoji Keyboard
My Photo Emoji Keyboard has a default amount of emojis that you can use. You have the standard yellow-faced smiley emojis, hand gestures, and more.
The beauty of this app is that you can customize the look of your keypad.
You can put any image, as well as even your own face on your keypad. You can easily type and send emojis and quick text options when you send them.
09) Typany
Typany has a lot of high reviews on Google Playstore. It has many features aside from the emojis you can use.
It has an emoji editor, which allows you to make some emojis that you can send. You can edit the face and other accessories you can put on the emoji.
It also has a keypad editor and free themes that you can use. Compared to other emoji apps, one feature is that you can doodle your own images, which can be sent as images or as custom emojis.
10) AI.Type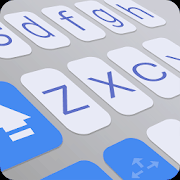 This app is exciting because it has some features you may not need, but it can be convenient for online chatting. AI.
The type has some interesting emojis and stickers that you can use.
You can also use keyboard themes; it allows you to customize the keys and character arrangements on your keyboard. This also means you can conveniently place emojis on the keypad.
The app also allows the user to use specific utilities like a calculator and have shortcut keys to other apps and things you can edit and use immediately.
Although listed in the 10th, this is still considered one of the best free emoji apps for Android.
Conclusion
Emoji apps can come in a lot of different forms. You can get the following apps easily, and these are free.
Why you would pay for some apps is up to you when you can get these good ones for free.
Then, some have features that go beyond just simple emojis. You can also just move some of these apps and use another one.