Driving Empire is one of the most popular driving emulator games in Roblox. You will be given a free vehicle at the beginning of your journey, but you can use these Driving Empire Codes to have extra tokens that you can use to buy expensive and more stylish cars.
The game allows you to travel by driving a wide array of vehicles around the world. There are also races in which you can compete to earn extra money.
You can also play with other people and be in the backseat of their cars or travel alone with your vehicle.
In Driving Empire, it doesn't matter if you are a beginner or not; you can still choose to ride on the most expensive and fastest vehicle with the help of these Driving Empire Codes that we collected and still update from time to time.
Driving Empire Codes List
Active Codes
These codes are working and redeemable:
900Mil – 75k cash (New)
800kLIKES – 25k cash
Expired Codes
These codes are no longer working:
750KLIKES
700KL1KES
650KL1KES
700MV1SITS
600kL1kes
500kLIK3S
450KL1KES
ROBLOX
EMPIRE
MEMBERS
OOPSMYBADLOL
VALENTINES
HNY22
THANKS150M
BURRITO
SPOOKY
C4N4D4
100MVISITS
90MVISITS
COMMUNITY
SPR1NG
N3WCITY
3ASTER
SUPPORT
BOOST
HGHWY
D3LAY
HNY2021
W1NT3R
CHR1STM4S
COD3SSS!
CHARGEDUP
BACK2SKOOL
Cameras
How to Activate Driving Empire Codes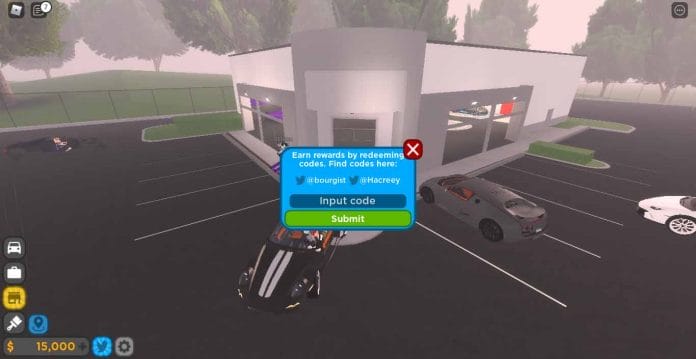 To redeem Driving Empire Codes:
Step 1: Open the game and click the Twitter icon on the lower left side of the screen
Step 2: Copy and paste your chosen code into the text box
Step 3: Press 'REDEEM' to get your rewards.
Check out more codes:
Conclusion
If you have a thing for driving simulation, then Driving Empire is one of the best choices to play.
You get to explore the world using your chosen vehicle and, at the same time, gain in-game cash the longer you drive.
And if you have a thing for racing, you can also compete with other players to earn some extra cash.
For more codes like this, see our Roblox Game Codes Compilation section.
There are many vehicles to choose from in Driving Empire, and it doesn't come off cheap, so using Driving Empire Codes to get extra tokens would be a great help.
With the extra money from the codes, rest assured that you will stand out from the rest.