If you're looking for the best WIFI Gaming Router, check out our list of the most recommended ones this 2023.
No matter how skilled you are or how fast your hands are, if your internet connection is slow and laggy, then there's no hope of reaching your desired rank.
You can kiss those wins goodbye and shoulder the losses that come with a low-quality WIFI router.
Choosing the best WIFI gaming router is very important and basically essential if you are a serious gamer.
Hitting your shots and carrying your team would be impossible most of the time if you have a mediocre connection..
That's why we curated this article to help you in your search for a WIFI gaming router.
Editor's Note (October 3, 2023): With 2023 almost coming to a close, gaming routers that are specially designed for gaming remain as relevant as ever. This article has been thoroughly updated to ensure it still contains relevant and up-to-date information.
10 Best WIFI Gaming Routers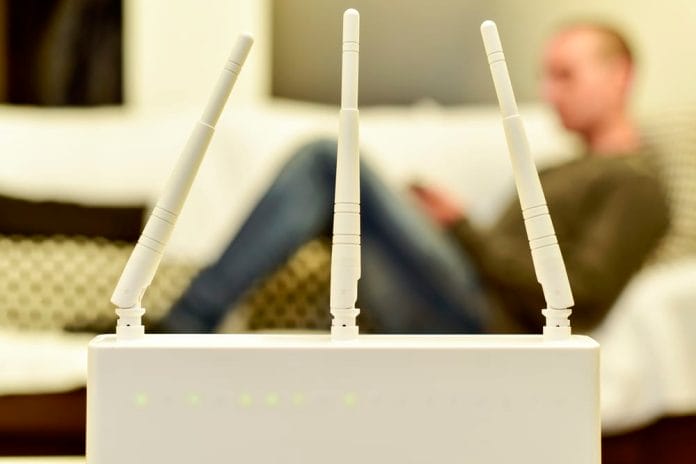 We previously discussed the best WIFI mesh systems for thick walls which we highly recommend you check as well.
There are tons of options out there for a gaming router. Are you willing to use up all your time scanning through them for an option that you'll probably regret later? No one is.
10. TP-LINK AC1750 Smart WIFI Router (Archer A7)
This WIFI gaming router comes with the strong and powerful internet that you need while gaming.
Also compatible with all WIFI devices, this router offers a dual-band connection with 1750Mbps speed.
Covers up to 2,500 Sq. ft., this product is best for your home and gaming demands as it supports a lot of devices.
Other Pros:
50+ devices coverage
Works with Alexa
2,500 sq. ft. coverage
9. TP-Link AX1800 WIFI 6 Router (Archer AX21)
This WIFI gaming router is designed to achieve faster internet speeds, greater capacity, and reduced network congestion.
This newly upgraded WIFI router from TP-Link is compatible with Alexa and covers a lot of space to work with.
Other Pros:
Dual Band Wireless Internet Router
VPN Server and Client
Alexa compatible
8. NEATGEAR Nighthawk Smart Wi-Fi Router (R6700)
Have a huge number of people in the house? If you are looking for a wireless router that can support all your devices but still won't affect your online gaming then this is the unit that is best suited for you.
Ranges up to 1,500 sq. ft. WIFI coverage that will surely be reliable in every corner of your home.
With its Gigabit Ports, you can have a fast wired connection to your computer, mobile phones, and other devices you use for gaming and streaming.
Other Pros:
AC1750 Wireless Speed Up to 1750 Mbps
1500 Sq. ft. coverage
Can cater up to 25 devices
7. ASUS AX6000 WIFI 6 Gaming Router (RT-AX88U)
Comes with ultrafast speeds of 6000Mbps which can ensure you can handle all the connections your device has.
The 802.11ax technology offered by this device also provides up to 4X greater network capacity and efficiency in traffic-dense environments.
It also prioritizes game packets that can make your online game smoother.
Other Pros:
Dual Band Gigabit Wireless Router
AiMesh Compatibility
Adaptive QoS
MU-MIMO Technology
6. TP-Link AC4000 Tri-Band WIFI Router (Archer A20)
With its high-speed performance, Archer A20 offers 1625 Mbps 5GHz bands and 750MBps for 2.4GHz bands.
It offers a powerful 1.8GHz 64-bit processor that can comfortably cater to all your devices while gaming.
Archer A20 comes with MU-MIMO technology designed to eliminate buffering and accelerate your internet speed.
It also automatically steers your devices to the optimal band with its smart connect that can offer faster network best for online gaming.
Other Pros:
MU-MIMO
VPN server
1.8GHz CPU
Smart Control
5. TP-Link AX6000 WiFi 6 Router(Archer AX6000)
Very convenient in mobile games as it offers long-range WIFI coverage that can deliver strong internet and WIFI signals anywhere in your home.
The Archer AX6000 can also eliminate signal interference that usually causes that lagging while playing.
With the help of this product, you can ensure that you can enjoy your intense game without external interference.
Other Pros:
Very wide range
MU-MIMO
1.8GHz Quad-Core CPU
4. TP-Link WIFI 6 Gaming Router
Comes with a unique Game Accelerator that can detect and optimize your gaming streams suitable for online streaming and online gaming.
With its powerful quad-core CPU, it can also ensure that the packet of data is transmitted without delay, even under heavy gaming loads.
Archer AX10000 was designed with extremely fast tri-band speeds.
Other Pros:
High-Speed AX Router
Smart VPN Router
8 Gigabit Lan Ports
3. ASUS AX5400 WiFi 6 Gaming Router (RT-AX82U)
ASUS' offers ultrafast speeds up to 5400 Mbps. With its mobile game mode, it can minimize lag and latency specifically for your mobile games.
Also comes with a longer range and better power efficiency.
Other Pros:
AURA RGB
7X Battery Life
80% wider Wifi Range
2. ASUS ROG Rapture WiFi 6 Gaming Router (GT-AX11000)
With triple-level game acceleration, this WIFI gaming router allows the player to accelerate game traffic.
Specially made for heavy online games, GT-AX11000 offers a 1.8 Gigahertz Quad Core CPU with a 2.5G gaming port intended for faster and more reliable gaming connection.
This router is also compatible with the latest Gaming PC, Xbox Series S, and PS5.
Other Pros:
1.8GHz Quad-Core CPU
2.5G Port
ASUS AiProtection
1. ASUS ROG Rapture WiFi Gaming Router (GT-AC2900)
Last but not least, we have another one from ASUS. This one, in particular, comes with RGB lighting, making it look a lot more premium and expensive than other routers.
This one is perfect for you if you're looking for something that will blend well with your gaming aesthetics.
Other Pros:
NVIDIA GeForce NOW
AURA RGB
AiMesh Compatible
Are Wireless Routers Good for Gaming?
In terms of convenience and freedom, wireless routers can give players a better experience.
The main purpose of this wireless router is to extend your WIFI connection and hopefully reduce computer lag and improve performance while playing.
Does Gaming Router Increase Internet Speed?
Gaming Routers have special features that allow you to prioritize the traffic for your gaming device.
Unlike regular wireless routers, a gaming router is specifically built to give players a more customizable connection and lets them be more in control.
So if you have a busy household, you can limit others' connections to prioritize your gaming PC or phone.
The best WIFI gaming router is built to enhance your internet connection for gaming.
Does a Good Router Make a Difference in Gaming?
Yes. The customization, control, higher speeds, and wider range that the best WIFI gaming router offers is a very good investment that makes a lot of difference in gaming.
No more lag with the Best WIFI Gaming Router
Those are the best routers for gaming available in the market right now.
Now, you don't have to spend hours searching for a decent one because you already have the best WIFI gaming router here on this list.
So say goodbye to lag and unplanned purchases because, with these products, you can only expect reliability and speed.
Related Article: 10 Best WIFI Boosters for Gaming: Perfect Gameplay Without Lag!
So, have you decided on which gaming router is for you? Tell us your choice in the comments section below.
Last update on 2023-12-10 / Affiliate links / Images from Amazon Product Advertising API