Most online gamers would agree that the worst internet villain is lag. We blame lag for pretty much every missed shot and/or opportunity.
The time has come to use the best WiFi booster for PS4. If your ethernet cable is not long enough to reach you, perhaps this device can.
Sure, the PS4 WiFi may have range limitations, but the good news is that most WiFi repeaters actually work well with gaming consoles – PlayStation included. But not every device is made for gaming. Some are more optimized for mobile devices.
Regardless of that, when it comes to WiFi signal booster's reliability, it's important to know that they have certain limitations. That being said, our featured items for today will surely help minimize this issue.
Before we discuss the amazing choices we have lined up, it's important to know which signal extender you actually need.
The Best WiFi Booster for PS4 vs. Wi-Fi Mesh Networks
Indeed, even the best WiFi Booster for PS4 that money can buy will always be pale in comparison when you compare it to a Wi-Fi mesh network.
However, if you're not looking for seamless coverage for the entire house, then WiFi extenders will definitely do.
If you're unsure of what you need for your home, refer to the table below to understand the differences between the two:
| FEATURE | WiFi Booster | WiFi Mesh Network |
| --- | --- | --- |
| Signal booster | Yes | Yes |
| Dual-band | Yes* | Yes |
| Tri-band | No | Yes* |
| Full bandwidth speed | No | Yes |
| Compatibility with other routers | Yes | No** |
| Reliability | Yes* | Yes |
| Interference with other wireless signals | Yes | No*** |
| Massive coverage | No | Yes |
| Smart devices compatibility (Smart Homes) | No | Yes |
*May vary by model
**WiFi mesh networks may only work with compatible devices
***Dual-band and Tri-Band routers can switch channels for better connectivity and reliability
Simply put, if you need more than the average Wi-Fi range extender, then getting a Wi-Fi mesh range extender network router is probably better for you.
In case you're looking for a better option, consider this list of the bestselling WiFi 6 mesh routers with tri-Band and 10 Best WiFi 6 Mesh Router for Gaming: Next-Generation Performance.
The Best Wi-Fi Boosters for PS4 Available on Amazon
Say goodbye to the wired connection and hello to wireless freedom for your PS4 console.
Here are the bestselling WiFi repeaters that you can get your hands on:
#5 – TP-Link RE330
The TP-Link RE330 is everything you would expect from a reliable Wi-Fi extender.
It's dual-band, it has transfer speeds of up to 1.2 Gbps, and it's compatible with the OneMesh protocol should you decide to upgrade down the line as it's universally compatible.
Despite its affordable price, the RE330 has quite a reputation for PS4 WiFi users because of the High-Speed Mode – where it uses one WiFi band as a dedicated connection.
If you are into HD streaming and online gaming, you will definitely benefit from it.
Strategically place this repeater next to your wireless devices to fully maximize the 5G band with transfer speeds of up to 800 Mbps.
For only $36 bucks, this is one of the most cost-effective signal boosters you can get.
#4 – Krevi Dual-Band Wi-Fi Extender
If you are looking for a dual-band Wi-Fi booster that has a coverage of up to 7,000 ft, then Krevi's dual-band Wi-Fi extender surely won't disappoint.
For only $40 bucks, you can enjoy transfer speeds of up to 1,200 Mbps on the 5 Ghz band.
With the capability to remove Wi-Fi dead zones in your home as well as seamless access for up to 20 devices, it's one of the best PS4 WiFi extenders that you can use especially if you are on a budget.
If you want to unleash Krevi's full potential, make sure to use a dual-band router and ensure that the signal strength of both the router and receiver is at full.
This way, you can almost feel like you're using a mesh network!
#3 – NETFUN Long-Range Wireless Internet Repeater
The NETFUN long-range wireless internet repeater and signal amplifier is a great option to get better reception on your PS4 WiFi.
It has a 300 Mbps data transfer speed, which is not the fastest, but thanks to the coverage of up to 9,900 feet, you can expect better reliability from this.
One of the best features of NETFUN's Wi-Fi extender is the ability to use a wired connection via the ethernet port.
While it doesn't give you the fastest download speed, your latency will be more consistent and the connection will be more reliable.
All in all, for 60 bucks, you will have a decent WiFi extender with amazing coverage and decent internet speed.
It's also compatible with a wide range of routers so setting it up should be a breeze.
#2 – TP-Link RE650
If you're willing to spend 100 bucks on a premium Wi-Fi extender, then we highly recommend TP-Link's RE650.
This 4×4 MU-MIMO is the perfect range extender and internet booster for PS4 WiFi issues because of its amazing features.
Thanks to its dual-band design, the data transfer speeds are really great at 800 Mbps for the 2.4 Ghz frequency band, and up to 1,700 Mbps for 5 GHz!
The quad antenna design will ensure that there are no dead spots from where it is connected.
More importantly, setup and installation are perfect for beginners as the instructions are quite straightforward.
If you're looking for one of the best WiFi boosters on the market, this certainly checks all the boxes.
#1 – NETGEAR EAX15
If you're looking for one of the best ways to boost your PS4 WiFi, then NETGEAR's EAX15 is arguably the best in the business.
Powered by Wi-Fi 6 technology (backward compatible, too!), it has a data transfer speed of up to 1200 Mbps, and coverage of up to 1,500 feet.
With this device, you will have the opportunity to experience the seamless connectivity of mesh networks even if you don't have a router for it yet. It also has a 1 Gbps ethernet port so you won't have to rely on your PS4 WiFi.
The best part of all is that it's compatible with a wide range of wireless routers and cable modems with Wi-Fi.
Sure, the NETGEAR EAX15 is on the more expensive side, but if you are looking to upgrade your modem down the line, you can expect more performance out of this Wi-Fi extender.
ALSO CHECK: NETGEAR Nighthawk MK63 – Renewed
Forget the best WiFi Booster for PS4 if you have the budget for the Nighthawk MK63, one of NETGEAR's amazing mesh offerings.
Powered by Wi-Fi 6 technology, and with data transfer speeds of up to 1.8 Gbps, experience the best PS4 WiFi coverage you can get for the price.
For less than $120 bucks, the NETGEAR Nighthawk MK63 is a truly spectacular deal. It has all the bells and whistles of a modern gaming router, and it has amazing coverage on its own.
Just place the three modules strategically at home, and let the app take care of the rest.
Frequently Asked Questions (FAQ)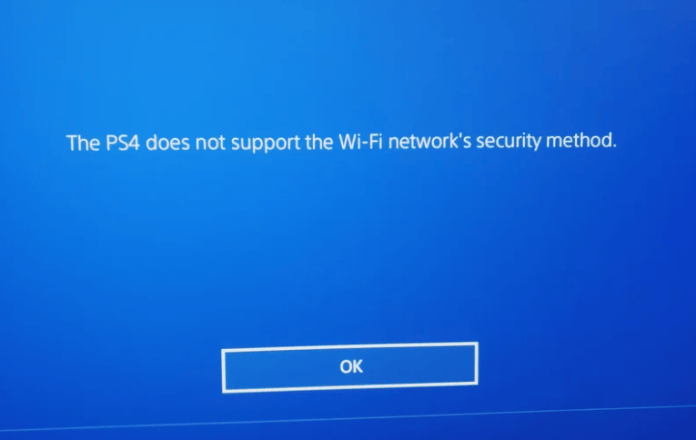 If you're still having problems deciding whether a PS4 WiFi booster is enough or whether you should just get the Netgear Nighthawk Mesh Wi-Fi 6, we got you.
We'll do our best to answer the most common questions regarding the best Wi-Fi boosters for the PlayStation 4.
How can I know if my PS4 WiFi extender is working optimally?
You can always look at the signal strength of your Wi-Fi connection. Another great method is to test your network speed via the Settings menu.
If you are getting at least half of your overall bandwidth, then things are working as expected.
Are WiFi extenders good for streaming content on my PS4?
Yes, but with limitations. It really depends on your network activity.
Since these are mostly single-band range boosters, the consistency would depend on the number of wireless devices you have operating on the same frequency.
Is my download speed going to be affected by signal boosters?
Unfortunately yes. Even your faster internet connection from your router is going to take a speed reduction by half, or even more.
But if you are willing to wait a little longer, these extenders can do the job.
How bad are the network interference and connection issues with Wi-Fi boosters?
While the signal boosters from reputable brands are great to a certain point, you can still encounter network-related issues.
Simply put, if you want seamless coverage that is both fast and reliable, then invest in a good mesh router.
Related topics:
Conclusion
2023 is a really exciting time for potential buyers of the best WiFi booster for PS4 from different price points.
These budget-friendly options will definitely give you your money's worth especially if you're just looking to boost your signal.
While the overall reliability and download speed may not be enticing for some, it's still great to know that there are simple solutions to get better reception for your PlayStation 4.
Considering that the average household has one of these range boosters, then it's good enough for gaming.
How about you? Have you used a Wi-Fi extender before? How was your gaming experience, and what gaming console have you used?
Please share your thoughts in our comments section below and let's start a conversation!
Last update on 2023-11-30 / Affiliate links / Images from Amazon Product Advertising API