Lag. The nemesis of online warriors in the cyber battlefield where they are easily defeated not because they lack skills but because the internet connection is rusty.
Whether it's a casual or a big game, the frustration from your laggy internet connection is more than enough to crush your spirit.
That's why we have searched for the best WiFi 6 mesh router for gaming.
What is it and which one should you buy?
This will be a comprehensive guide that will help you in your find the most ideal WiFi mesh router for your gaming needs.
Is It Worth Getting WiFi 6 Mesh?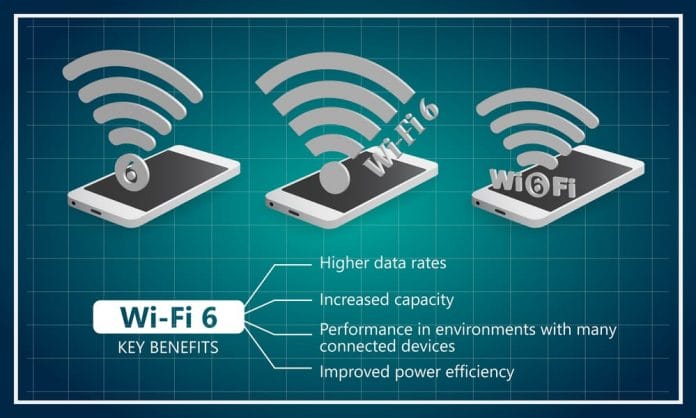 It is an unavoidable fact that if you are facing heavy internet traffic, even the weakest enemy can bring you down without sweat.
What is more stressful than claiming defeat? Going down without a fight!
Fortunately, our best WiFi 6 mesh router for gaming came as reinforcement to bring justice to your game by providing a stable and powerful internet connection even with multiple devices connected.
Other than that, the best WiFi 6 mesh router for gaming lets you go around place-to-place without suffering from internet detachment as its reliability covers greater than any traditional router we mostly use.
Is Mesh WiFi Better Than WiFi 6?
For gamers to have a better game, a broader WiFi pattern should be a great reinforcement. 
Unlike the WiFi 6, Mesh WiFi was developed with multiple WiFi nodes that give you web connectivity advancing your network's coverage.
It is so reliably stable that it eliminates dead spots in the area and covers everything in its range.
Investing in mesh WiFi for sure will lead you to your full advantage to be in real-time attack.
Is WiFi 6 Better for Walls?
The WiFi 6 is considered a top-quality wireless standard compared to other routers of its previous version. 
The upgrade on its OFDMA AND MU-MIMO allowed the WiFi 6 to penetrate through walls and other solid objects to provide its ultimate speed to the area without uninterrupted connection.
However, it is advised that if you are into a more reliable and leveled up internet through a Mesh network to cover all the dead zone areas of your home.
With all the best features compiled into one, we have listed below some of the topnotch Mesh Routers, more than enough for you to take your game to the next level. Check it out!
Also Read: 10 Best WiFi Boosters for Gaming: Perfect Gameplay Without Lag!
10 Best WiFi 6 Mesh Router for Gaming in 2023
Let's be honest. Nobody really has the time to search for the perfect product from tons of shopping sites.
That's why we did all the work for you and hunted for the 10 best WiFi 6 mesh router for gaming in 2023.
10. Linksys Mesh WiFi 6 Router
This best WiFi 6 mesh router for gaming is powered by Intelligent Mesh Technology and can manage to maximize its WiFi speed and terminate dead zones at home.
Moreover, Linksys Mesh products can easily expand its covers for a more reliable internet connection.
Other Pros:
Dual-band with a coverage of 3000 sq. ft
Can cater 40+ devices
Provides a high-speed connection for streaming and the ultimate gaming experience
9. NETGEAR Orbi Whole Home Tri-band Mesh WiFi 6 System (RBK752)
This product will give you awesome streaming, gaming, and conference experience with a high-quality performance plus compatibility with other internet service providers for your consumption.
Other Pros:
Security protection from NETGEAR Armor and NETGEAR Smart Parental Controls for a healthy cyber environment
Router with 1 Satellite Extender
8. TP-Link AX6000 WiFi 6 Router(Archer AX6000)
Considered a contender as the best WiFi 6 mesh router for gaming, it offers high-speed internet with long-range WiFi coverage, powerful processing, and advanced security with TP-Link HomeCARE.
It ensures a smooth and stable connection by eliminating other interferences from the surroundings.
Other Pros:
Strong and wide-range network coverage
Wireless 8-Stream gaming router
A notable ultra-connectivity and OneMesh compatibility
7. ASUS WiFi 6 Router (RT-AX3000)
A satisfying offer of the next gen standard that provides a maximum of 2.7x speed boat than the previous versions.
It also comes with AiMesh technology, allowing users to ensure an uninterrupted gaming experience in any corner of the house.
Other Pros:
Ultra-Fast WiFi supporting 160MHz bandwidth and 1024-QAM with a total of 3000 Mbps network speed
With a commercial-grade network defense supported by AiProtection Pro
Can be controlled by mobile app support
6. ASUS ROG Rapture WiFi 6 Gaming Router (GT-AX11000)
A spectacular offer of triple-level game acceleration is the promise of this product that will put you to your ultimate gaming experience with its game packet and game server prioritization.
Other Pros:
1.8GHz Quad-Core CPU, 2.5G Port, WTFast, with AiMes Compatibility
Comes with ASUS AiProtection for a secured network
5. ASUS AX6000 WiFi 6 Gaming Router (RT-AX88U)
This gaming router projects an ultrafast WiFi speed of 6000 Mbps for complete destruction of your enemy on mobile gaming.
Moreover, it supports Windows 10, 8, and 7, Mac OS X 10.7, and Mac OS X 10.8
Other Pros:
Easy use for smart home
Dual Band Gigabit Wireless Router with AiMesh compatibility
Comes with an 8 GB port 
4. Linksys Mesh WiFi 6 Router
A combination of interference-free signal and ultra-fast speeds, this product also comes with all service programmers and is fully compatible with WiFi 5 and other older devices.
Other Pros:
High-Speed rates up to 6.6Gbps
Dual-band, covering up to 2,700 sq. ft.
3. ASUS AX1800 WiFi 6 Router (RT-AX55)
The package came with an impressive capacity and efficiency upgrade with ultra-speeds and 80MHz bandwidth, and 1024-QAM for a boosted wireless connection.
Supported by OFDMA, this router is able to communicate with multiple devices without any lags.
Other Pros:
Dual-band gigabit wireless router
Boosting speed perfect for gaming and streaming
2. NETGEAR Nighthawk Whole Home Mesh WiFi 6 System (MK62)
A perfect weapon for streaming and unstoppable video gaming with an impressive HD quality which also comes with a notable speedy set-up, easy to navigate, monitor, and test internet speed and data usage.
Other Pros:
AX1800 router accompanied by 1 satellite extender
Can Cover up to 3000 sq. ft. and can handle 25+ devices
NETGEAR Smart Parental Controls for safer cyberspace
1. ASUS RT-AX82U WiFi 6 Gaming Router
This mesh system adapts the most powerful ASUS AiMesh technology that ensures the most stable WiFi connections for your gaming experience.
It comes with new generation WiFi 6 capable of delivering ultrafast speed that can reach as high as 5400 Mbps.
Other Pros:
Allows a Mobile Game Mode to reduce lag for mobile games
Perfect for high-quality streaming and non-stop gaming
Equipped with Aura RGB lighting effects
Switch to the Best WiFi 6 Mesh Router for Gaming and Reclaim Your Victories
Why stay defeated if you have a chance to step up your game and reclaim your throne?
As awesome as it can be, taking down even the high-ranked enemy can be slayed if the advantage is in your hands.
And since online games are not just a battle of tactics and skills but latency at all times, why not switch to a more reliable asset,  the best Wifi 6 mesh router for gaming, that can help you swing a win in every game?
So, which best WiFi 6 mesh router for gaming are you going to buy?
Tell us in the comment section below.
Last update on 2023-09-27 / Affiliate links / Images from Amazon Product Advertising API