A video editor is a program or app that you can use to edit videos. You can actually make movies using some video editor programs. It may not be on the level of Hollywood movies but for personal use, then these programs can be enough for your needs. Here is a list of the 10 best video editors for Chromebook. That's right if you're going to edit videos, why not use it on a Chromebook where it can be convenient and easy.
We'll list the editors that are easy for you to use. These can also include the pros, cons, and why you would want to download and use these things. Just remember that these aren't the high-powered editors that some people would use but can still be good enough. The other thing is that they are free apps you can use at least some of them.
10 Best Video Editors For Chromebook You Can Use
01) Google Photos
Let's start with something that you can easily get for your Chromebook. Google Photos have a lot of distinct and simple features that you can use on your Chromebook. It isn't as powerful as other editors but for basic video editing, you can use this. Perhaps that is the only downside where it likes some features and special effects, but it is enough for your basic needs.
02) Hippo Video
Hippo Video is another basic video editor tool. It has everything that you would need from it but it locks some of the features. The free version is still good enough if you just want to edit, trim, splice, and crop some videos. It doesn't have a lot of bad things going for it other than the part where you have to pay to get the rest.
03) KineMaster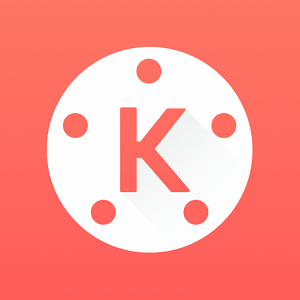 If you're seen this name, you probably have seen a lot of videos on Youtube that have these as their watermark. This app can be useful for Android and iOS which means you can also edit those videos on your phone. It is usable on Chromebook of course and it has a lot of features ranging from transitional effects to color saturation and more. Pay for the full version if you want to use all the features.
04) Youtube Studio
Speaking of Youtube, you can also the Youtube Studio app. This one is free and all it will cost you is a Google account. You don't even need to upload your videos on Youtube but there is an option that allows you to do that. The editor itself has a lot of basic functions like trimming, cropping, and splicing videos. There are also effects that you can use but compared to other editors, this one is very basic. Despite its simple nature, it deserves a spot on the 10 best video editors on Chromebook.
05) WeVideo
The great thing about WeVideo is that even if you don't give any experience when it comes to editing videos, this is very easy to use. It also has a lot of free music and sound effects that you can use. A downside is that the free version will keep the WeVideo watermark unless you pay for it but that's not a bad thing.
06) Viva Video
This is another editor that can be free but has options where you need to pay for. It has the basic video editing functions as well as allowing you to make GIFs. You can also add stickers, effects, and other things that you can add to your video. It is a good idea to pay for the full version if you want to fully enjoy the features of Viva Video.
07) OpenShot
The appeal of this editor is that it is free. You don't have to deal with watermarks and locked features. Speaking of watermarks, this editor allows you to put your own. It is free and a possible downside is that it doesn't have a lot of the other features found on paid editors which is a given case at the very least.
08) Kapwing
Kapwing is a bit of an advanced editor. It allows you to edit backgrounds and add special effects. It also doesn't come short when it comes to the audio department. The editor also provides different video ratios like 16:9, 1:1, and more. The beauty of this editor is that it has a lot of features and it is free to use.
09) PowerDirector
This is a good video editor because it is easy to use because you can see the timeline easily. You can place your videos, images, and audio in a convenient manner allowing you to determine where to make some edits. It also has other features like a green screen editor and effects that you can use. The free version doesn't contain some of the features.
10) Magisto
Their tagline is "It's not Magic, it's Magisto". This video editor is a bit advanced but for basic tools, you can use it easily. The advanced features allow you to make magic with your videos. Even the free version can be enough to make your edited videos look something like it was made from a professional standpoint. Pay for the full version, but as we stated, the free version is still good.
In Closing
Now that you have an idea on the best video editors for Chromebook, you can start testing them out one by one. We didn't rank this list based on which is the best one. Different editors have something different to offer so just find what you'll like.