Your Google Chromebook can be used for a lot of things ranging from going on the internet as well as doing work or things related to school. Then, the aspect of playing video games or games on your Chromebook is something that you can do.
Many games today require or a least have an online feature that needs the internet. When you don' has the internet, then these games will be useless when you can't play them. Don't worry, as we have a list of the best offline games for Chromebook that you can get and play.
Before anything else, we won't be listing games that can be installed externally. We'll also not include a lot of popular video games that came from other systems.
A few good examples are games like the Super Mario Bros series and other old or classic games.
Most of the games we'll also include are those you can get for free, and obviously, they will run on your Chromebook. You can also get them from the Chrome Web Store. These games are also not ranked according to which one is the best to worst but just a list in general.
List of Fun Offline Games for Chromebook Users
Word Search Puzzle
We'll start first with a basic game of Word Search Puzzle. It is like your basic puzzle where you search for the word that you are required to look for.
It isn't an in-your-face game, but if you ever get bored and want to scramble your mind, this is an excellent game. Plus, there are thousands of puzzles to choose from.
Marbleous
The goal of this game is to bring your marble to the end of the level. Marbleous uses a 3D world where you have to navigate your marble.
There are hazards in the field like pitfalls and spikes that can kill your ball. Make sure to use your mind to solve the puzzles and complete all the levels.
Happy Friday
Happy Friday is a good standard 2D platformer with puzzle elements. You can control your character allowing it to do the basic things such as jumping and exploring.
You can also use your character to roll around, so make sure to do what you can to pass through the levels, and this game is free.
Tank Riders
Tank Riders has been out for a long time now, but that doesn't mean this game isn't up to par. It is your basic tank shooter game where you navigate your tank to shoot everything in sight.
It has excellent 3D graphics and is colorful enough for you to play around with, and has enough action to keep you going while offline.
Funky Karts (No longer available)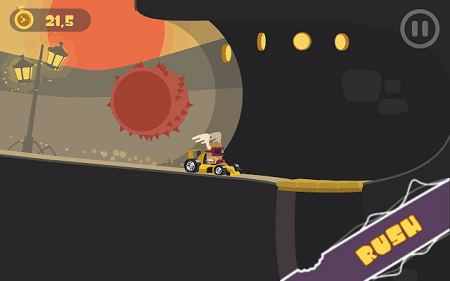 Despite the name, Funky Karts isn't a racing game and can be one of the best offline games for Chromebook when it comes to the platforming genre. You can control a character riding a char and traverse through different levels until you save your friend.
You have a lot of things to uncover in the game, and you need to use your brain instead of just jumping around.
Cut the Rope
Cut the Rope is probably one of the most popular free games for mobile devices and other systems. The adorable green character named Om Nom is very familiar, and even if you haven't played the game, you'll see Om Nom everywhere.
Anyway, the game is a puzzle game where you solve it by cutting a suitable rope. You need to get all the items and three stars to get a good rating. It makes an intense puzzle-solving experience with cute and appealing art.
Spelunky
Spelunky is a great 2D side scroller where your objective is to get as many items and treasures as possible. The other objective, of course, is to just stay alive and move on to the next area.
It has some nice pixel art, and the next time you boot up a new game, the layout of the maps will change, giving you a random experience every time you start up a new one.
2048
This game was a big hit back in mid-2010s. 2048 is a puzzle game where you have to slide and move tiles of numbers around to make it a total of 2048. It isn't easy, but it isn't frustrating because it can be fun for some people to play it. There are even modes where you can't undo moves making it more challenging and more.
Swooop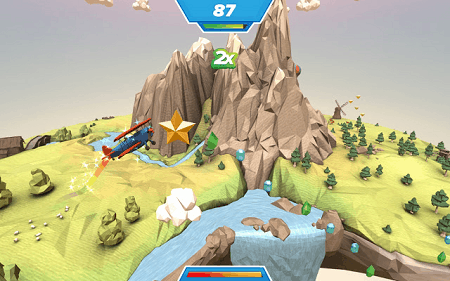 Swooop is an airplane game, but you're not going to be doing a lot of free-flying because it is a 2D side scroller. Your goal is to get as many of the items on the screen. Your run will end once your airplane runs out of fuel.
The control on this game is tricky, and that's part of the charm because getting items with good controls can make the game boring. Get used to the controls, and you'll get more items in your later run, and the maps change every time.
Bubble Shooter (No Longer Available)
Bubble Shooter is another run-of-the-mill bubble shooting game where you need to match bubbles of the same color to clear out areas. It isn't anything special, but if you have no internet and want to play something fun, Bubble Shooter can be good enough for you. Plus, it's free, and if there is the internet, you can place your records on the online leaderboards.
Conclusion
Chromebooks are fantastic gadgets that can do a lot, but they aren't without flaws. Many games and programs require an internet connection to function, which is one of the main complaints consumers have about them.
That being said, we've compiled a list of several fantastic offline Chromebook games that you can download and play without worrying about whether or not you have an internet connection. We hope you find this information useful!
If you don't have access to the internet or if it's unavailable for some reason, this can be an issue.