Chromebooks are starting to become more comparable to entry-level laptops thanks to their versatility. And today, we're planning to make the gap even smaller by introducing a new niche: the best Chromebook for drawing.
I know what you're thinking. Is there even one to begin with? The short answer: Yes, there are plenty of choices. However, are they good enough to serve as your main device? That's what we're going to find out.
Our goal is to educate our readers about choosing the right Chromebook for their needs. Do take note that we are more focusing on stylus compatibility and performance rather than the whole experience, so take our reviews with a grain of salt.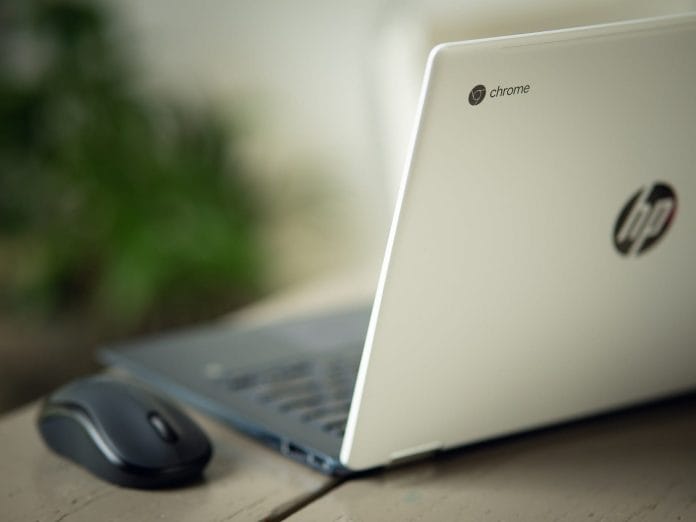 The Chromebook Roundup
We have divided our categories based on price points. This way, you can easily know which Chromebooks are within your budget. Our categories include entry-level devices, bang-for-the-buck devices, and top-of-the-line selections.
Best bang-for-the-buck Chromebook for drawing
Samsung Chromebook Plus V2
Samsung's Chromebook Plus V2 is a great bang-for-the-buck Chromebook for all the right reasons: a 1200p 12.2-inch display that has a flip-and-fold design, an Intel-powered processor (m3) that has 4GB of RAM, and a 64GB built-in flash storage. It is also expandable via the MicroSD slot, and it also comes with an S-Pen.
The Good
1920 x 1200 resolution
8-hour battery life
Multiple I/O ports
The Bad
Powered by Intel m3
64GB flash storage may not be enough
4GB RAM may bottleneck performance when multitasking
The Verdict
If you have around 500 bucks to burn and you're looking for the best Chromebook for drawing, then the Samsung Chromebook Plus V2 is a perfect candidate. It can be used as a laptop or a tablet, and it has a better display than Chromebooks around this price point.
While the performance may be average at best compared to i3 or i5 models, if you're only focused on digital art, then we believe this Chromebook is more than capable of letting your creative juices out.
Best Chromebook for drawing in 2021
Samsung Galaxy Chromebook
The Samsung Galaxy Chromebook is probably the most interesting device in our tech roundup. On paper, it looks like the perfect laptop: a 4k resolution with 100% Adobe RGB color accuracy, an all-day battery, and a pressure-sensitive stylus.
Flagship devices usually come at a hefty price, and Samsung's Galaxy Chromebook is no exception. For the price of $909, you can expect unmatched performance.
The Good
Has one of the best styli for Chromebooks
4K (3840 x 2160) resolution
256GB SSD storage
The Bad
Most expensive Chromebook out of the list
Only comes with 8GB of RAM
Flagship specs are a bit overkill for Chrome OS
The Verdict
If you are looking for a no-compromise Chromebook that has its own stylus, then you can't go wrong with the Galaxy Chromebook. It has flagship specs from hardware to software, it has quality peripherals, and it has an all-day battery to keep you going.
While the 13.3-inch display is not big enough for us to notice the 4K display, we can still say that the colors and the clarity that the Galaxy Chromebook possesses are in a league of their own.
However, here's something to consider: For $1,000 bucks, are you willing to spend all of it on a Chromebook, or are you open to buying more robust and versatile laptops from Microsoft and Apple? There's no doubt that the Samsung Galaxy is the best Chromebook for drawing, but is the price alone worth it?
Also Consider: Google Pixel Slate
Originally dubbed as the iPad Pro killer, Google Pixel Slate is a 2-in-1 tablet that has all the bells and whistles of a flagship device: A beautiful 12.3-inch display, a powerful mobile processor, and 64GB of built-in storage.
For $699, the Pixel Slate is a great deal, especially if you're in the market for a laptop and a tablet device.
The Good
Great performance in Laptop Mode
Solid Battery Life
Multiple ports
The Bad
The stylus is sold separately
The base model is underwhelming (Core m3, 8GB RAM)
Compatibility issues with some Android apps
The Verdict
What makes the Pixel Slate a good option is its form factor. It is a 2-in-1 tablet that can also use a keyboard for maximum productivity. What makes this a better option than the Pixelbook Go is its ability to be used as an actual tablet.
As for the display, the Slate has a 12.3-inch screen that is best used with a stylus (sold separately). According to Google, their display is capable of showing up to 6 million pixels for a crisp and clear viewing experience.
For people looking for a compact and lightweight device, then it's safe to say that the Pixel Slate is the best Chromebook for drawing and multimedia consumption.
Best Chromebook for Drawing on a budget
HP Chromebook x360
The Chromebook x360 is a 14-inch laptop powered by a dual-core i3 10th Generation processor with 8GB RAM and 64GB flash memory. What makes this an ideal option is its ability to flip the screen so you can use it as a tablet.
In terms of display quality, the 1920 x 1080 Full HD IPS display of the Chromebook x360 is one of the best out there. This is especially true if you compare it to its competitors at this price range.
The Good
Powered by Intel 10th Generation processor
Works as a laptop and a tablet (flip-and-fold design)
Long battery life
The Bad
Weighs 3.64 pounds
Stylus for HP Chromebook x360 is sold separately
Bluetooth as Wireless Communication Standard
The Verdict
For the price of $431, it's safe to say that this is the best Chromebook for drawing on a budget. It has an accurate full HD display, it has enough processing power and RAM to work on large files, and it has a unique flip-and-fold design so you can use it as a tablet or a laptop computer without purchasing additional peripherals.
If you are okay with purchasing an additional stylus to complete the tablet drawing experience, then this is the best option. Just be sure to choose a stylus that has palm-rejection and smart features so you can maximize its usability.
For the Pro Consumers (Prosumers)
Apple iPad Air 4th Generation + Apple Pencil 2nd Generation
The 4th Generation iPad Air from Apple is one of the cheapest iPads you can get that can work with the Apple Pencil. It has the most accurate stylus with very low latency – perfect for meticulous artists. Its lightweight design and slim form-factor make it a perfect device to carry around.
The iPad Air is available in 64GB and 256GB storage options and comes with a 10.9-inch display. It also comes in 5 colors: Green, Rose Gold, Silver, Sky Blue, and Space Gray.
The Good
The App Store has much to offer
Very accurate with a pressure-sensitive tip
Ultra-low latency tracking for Apple Pencil
The Bad
Bound by Apple's ecosystem
Apple Pencil is costly for a Stylus
The 10.9-inch display is the smallest screen out of all the product roundup
The Verdict
If you are truly serious about being a digital artist on the go, then you should consider looking at the other fence. The iPad Air 4th Gen. with Apple Pencil is the next best thing to owning a real tablet device for drawing.
Sure, the cost of the iPad and Pencil alone can get you a nice laptop with decent specs, but if you're looking to put your creative thoughts into digital media without any hassles, then the iPad sounds like a very awesome deal.
While the most obvious downside is the need to purchase an additional stylus, it more than makes up for it in terms of performance. Even the best Chromebook for drawing is simply no match for Apple's design and ingenuity.
Disclaimer: If you are an aspiring professional artist and you're looking for a no-compromise solution to your creativity, then we believe that the iPad Air with the Apple Pencil is the next best thing to a desktop computer with a tablet. For everything else, we believe that the Chromebooks listed above are more than adequate.
Also, See: Protect your Chromebooks with fashionable hard cases
In Closing – Your Mileage May Vary (YMMV)
Despite being around for a decade, we can still say that the Chrome OS is pale in comparison when you place it next to Windows or macOS. Does that mean the best Chromebook for drawing is still not good enough? Well, yes and no. Let us explain.
Chromebook displays are not the most color-accurate, and they don't have high dots-per-inch (DPI). To put it simply, if you're trying to draw ultra-realistic models, I don't think it's possible on a Chromebook.
If you are a casual user who's looking to find more ways to be creative, then any Chromebook with a stylus is more than enough. However, if you're planning to use it strictly for professional applications, then you should set your expectations.
Last update on 2023-09-21 / Affiliate links / Images from Amazon Product Advertising API